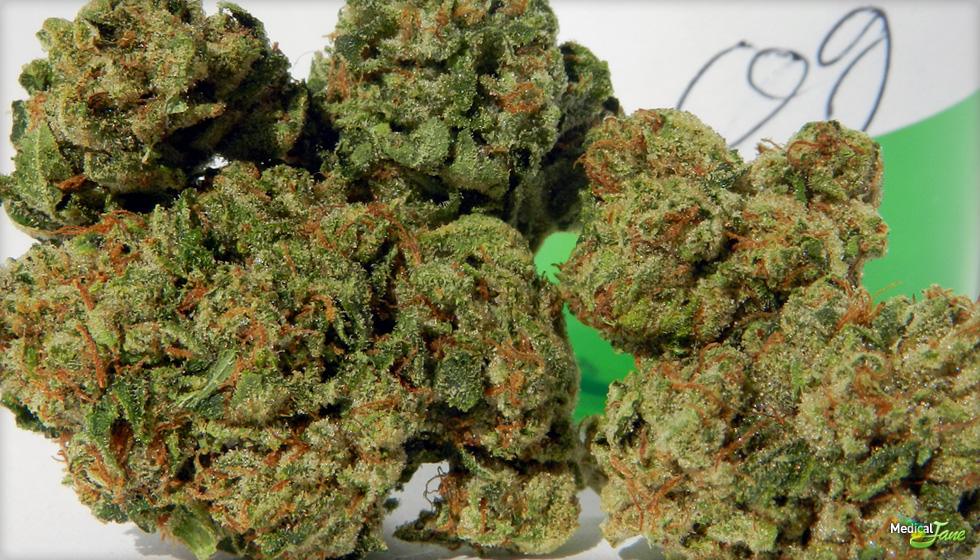 Alpha Medic OG Only Available In San Diego
One of the best dispensaries (if not the best) in all of San Diego, Alpha Medic, offers this top-shelf batch of medicine known as Alpha Medic OG. It's typically sold as private reserve, listed on the Alpha Medic menu as the 'best of the best' strains, classified as a heavy-hitting Hybrid.
Alpha Medic OG Puts Patients To Sleep
Alpha Medic OG is simply a unique phenotype of OG Kush that was grown personally by one of Alpha Medic's very own staff members. Although the specific lineage of most OG strains is unknown, it is believed to be full-bodied medication that helps with a variety of ailments.
"The smooth smoke generated off just one bong rip of Alpha Medic OG will leave you instantly relaxed. It's like all of your muscles agree to relieve the pent-up stress simultaneously."
Alpha Medic OG is popular among patients suffering from sleep apnea, insomnia, anxiety, stress, chronic aches & pains, and lack of appetite. Frequently lab tested at high percentages of cannabinoids, Alpha Medic OG boasts a total THC over 20% each time. This high level of cannabinoid content leads to an increase in appetite, helping patients return to their natural weight after heavy radiation or chemo-therapy treatments.
Visually, this batch of Alpha Medic OG is extremely crystallized and covered in trichomes from the outside to the inside. The buds are dense, like most OG strains, and are smothered in sticky resin. When broken/grinded up, the Alpha Medic OG buds create a very, very strong pine stench reminding me of a forest sprinkled in morning dew.