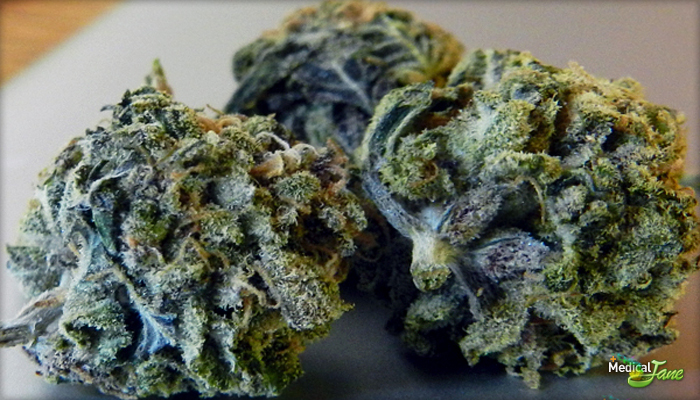 Blue Island Dream is a Tropical Haze
Blue Island Dream

Blueberry

Hawaiian Landrace
Blue Island Dream, like nearly all strains, are named specifically after the effects and/or characteristics you experience when medicating with the buds… and this is no exception. However, just like most strains, the lineage was not recorded or documented well. I digress…
Blue Island Dream Has Unconfirmed Genetics
Genetics for this are vague and there is virtually no history anywhere online for this strain. However, breaking down what we do know can lead us to gain some pretty accurate expectations. Let's dive in further…
"Blueberry flavored smoke with an instant head-rush that is almost purely Sativa."
It is quite obvious that at least some blueberry is in this strain, presumably Blue Dream from the name of the strain and the taste of the batch we received. It definitely has undertones of that traditional blueberry haze that you are probably familiar with already. Similarly, you notice the word "Island" in the name, which most likely refers to the sweet tropical scent (presumably from some sort of Hawaiian mix).
The smoke from Blue Island Dream reminded us most of Sweet Island Skunk which we reviewed earlier this year.
Known For Its Sativa Dominant Head-High
Relatively no body high or couch-lock associated with Blue Island Dream, so patients should feel good knowing that it shouldn't make them exhausted. In fact, the effects are quite the opposite; creating an exhilarating and very uplifting head-rush.
This marijuana strain left us feeling focused, energetic, and pretty much amazing; not to mention the lasting power of all these effects. This makes Blue Island Dream perfect for a sunny day, and remember — the earlier the better with this Sativa-dominant strain.