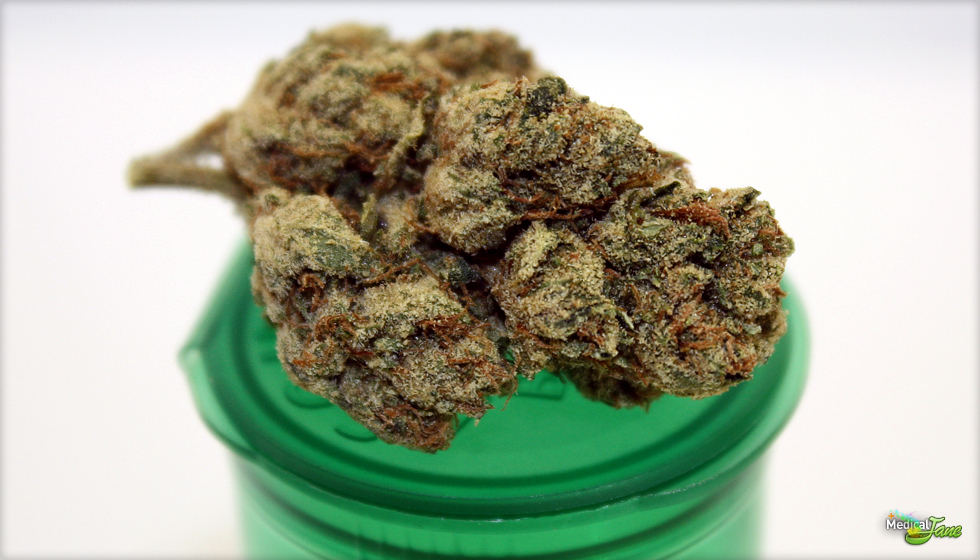 Candy Kush Cannabis Strain Review
The Candy Kush strain originates from one of the most popular strains of the year, known as Blue Dream. Its genetics also contain one of the most popular strains of all time, infamously known as OG Kush. Combine these two potent cannabis strains together, and you get a Indica-dominant Hybrid known as Candy Kush.
The aroma is subtle, sweet, and sugary. The smell tends to be much more reminiscent of the Blue Dream strain than that of OG Kush. However, each bud was popcorn shaped (Indica-like) and very, very dense — typical of the OG Kush strain. The smoke generated from this batch of Candy Kush is very smooth, which means it was grown and cured properly. Its taste is very much like its aroma: sweet, sugary, with undertones of skunk and haze.
Candy Kush And Kandy Kush Are Entirely Different Strains
"Candy Kush (with a "C") stems from Blue Dream and OG Kush. However, Kandy Kush (with a "K") stems from Train Wreck and OG Kush."
It's an important difference, because the Blue Dream in the Candy Kush will make the effect much more Sativa-like (energetic and upbeat) than that of Trainwreck (sedative and trance-like). Digging just one level deeper, you will find that the Blue Dream strain is known to be a 50/50 hybrid, split evenly between Blueberry (Indica) and Haze (Sativa). This haze will provide a nice boost of energy when medicating in smaller amounts.
Similarly, a pleasant head buzz should be felt almost instantly — followed by an intense case of the munchies. When consuming or smoking this cannabis strain in larger amounts, patients can expect the effects to be much more powerful and sedative, making Candy Kush a great strain for late-night medicating sessions. It is currently being used to naturally battle insomnia and sleep apnea in patients.
At the same time, the OG Kush in the genetics of Candy Kush has a bit more confusing genetic lineage. The OG Kush strain is world renowned for its unique aroma and powerful medicinal qualities. It is known to help with a wide variety of ailments & disorders including, but not limited to: anorexia, anxiety, bipolar disorder, chronic aches & pains, chronic migraines/headaches, depression, stress, weight loss, and more. This makes Candy Kush a popular option among all types of medical marijuana patients seeking noticeable relief.