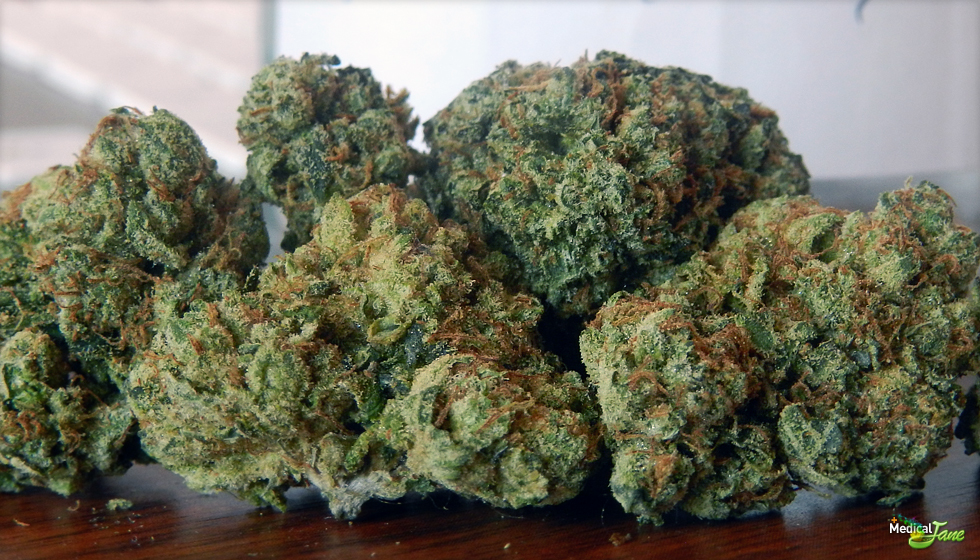 Christmas OG Is My Ideal Stocking Stuffer
As with most strains with OG genetics, the exact lineage is unknown. As such, it is impossible to know if this is a new unique phenotype that is going to be popularized by the breeders over time, or if it is simply a renamed strain to take advantage of the holiday sales season.
Christmas OG Shares Same Traits As Pine OG Strain
"Sometimes dispensaries will alter the name of the strain during the holiday season to push sales for that product."
My first impression about this strain is that it is probably a OG Kush phenotype that was renamed for the month of December. Since no breeders currently promote or are known for Christmas OG, my best guess is that it this is really a San Diego local grower's cut of OG that they didn't mind renaming to promote sales. I wish this batch was lab tested. It wouldn't help with the naming issue, but it would at least provide insight on the type of strain I'm about to medicate with.
For the sake of this review, let's assume this batch is Pine OG, a unique OG phenotype that smells and tastes exactly like a Christmas tree (hence the name Christmas OG). The buds are beautiful and come highly recommended from some of the best medical marijuana growers in Southern California.
Despite not knowing the strains parents, we can still learn a lot about where this strain came from and what to expect when medicating with it. For instance, the tight, condense bud structure is reminsecnt of popcorn. This is a tell-tale sign of any OG Kush phenotype. Most tend to be indica-dominant, producing a heavy feeling, although each batch of OG will be different depending on the specific phenotype you have.
The Christmas OG Strain Was Really, Really Heavy
As with most OG strains, Christmas OG will affect both your body and mind. Known to relieve patients minor pain and insomnia, as well as provide a natural method of treating anxiety attacks, mood swings, and muscle aches. I would highly recommend you wait until bed time to medicate with heavy OG strains such as this — it will make you sleepy.
This potent hybrid will instantly make you know what present you want more of for Christmas this year. An overwhelming and memorable pine stench pours out from the grinder each time we throw a tree in to be shredded. The buds are grown beautifully, dense light green buds that are trimmed to perfection.