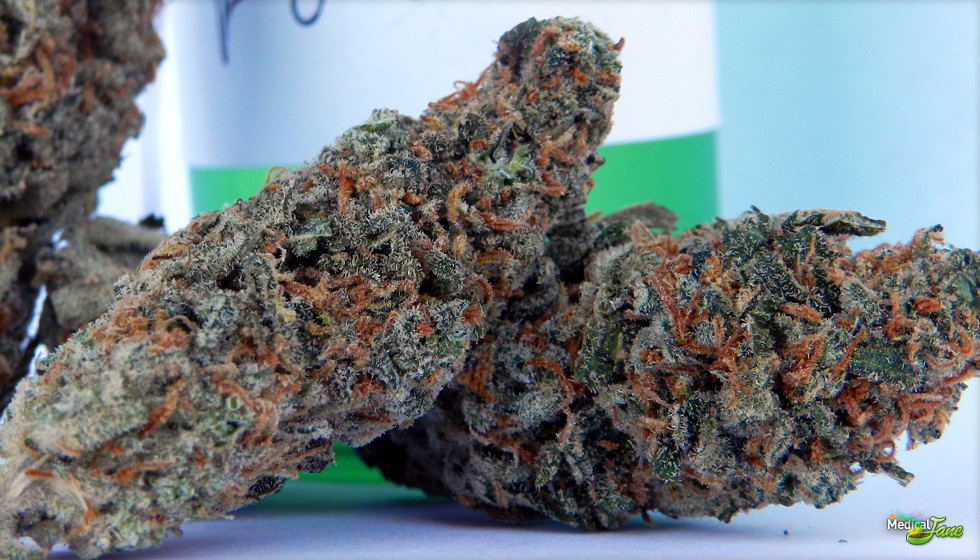 Fuzzy Wuzzy Was a Medical Marijuana Strain
The name says it all with this marijuana strain. Fuzzy Wuzzy is a beautiful strain known for the insane amount of orange hairs. The buds are very Sativa looking; long and skinny, like the Grinch's fingers. Fuzzy Wuzzy has an aroma that is super strong — reminiscent of grapefruit, pine, and lemons. The smoke is harsh compared to some of the other strains we have reviewed this year.
This strain is a bit of a chest puncher, each hit is highly expansive and usually causes a cough.
Fuzzy Wuzzy has an unknown lineage, but we definitely believe it is a Sativa-dominant Hybrid the way it mostly effects the mind. After the coughing subsides, the effects rush to your head to start and are followed by a strong comedown (tired feeling) 2-3 hours later.
Fuzzy Wuzzy is pretty good for managing anxiety and stress. It tends to induce smiles for all who medicate with it! It's one of those sativa strains that you wish had a smoother taste so it could be an all-around winner… but still an awesome strain none-the-less.