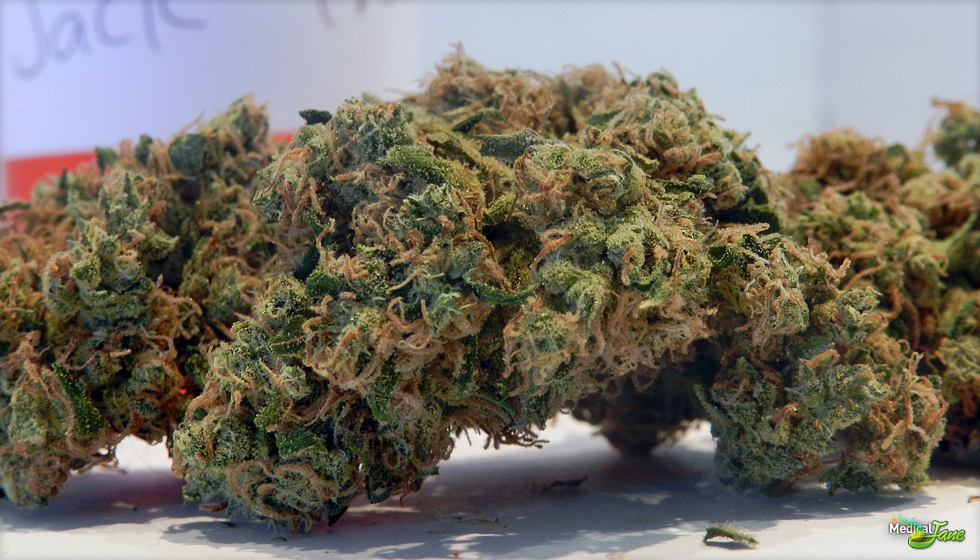 Jack Frost: 5+ Years of Intense Breeding
Jack Frost

Rainbow Kashmiri

(Jack Herer X Northern Lights) X White Widow
This strains genetics give it a big reputation to live up to. Jack Frost is the potent byproduct of Jack Herer, Northern Lights, and White Widow. The batch we are reviewing has a beautiful batch of hairy buds — trimmed extremely well. These Jack Frost buds are fluffy looking and very delicate to the touch, like most Sativa hybrids tend to be.
Jack Frost has a frosty, lemon freshness that sort of lingers indefinitely with absolutely no earthy taste.
Jack Frost is just one of those strains you feel instantly medicated with just 1-2 puffs. Its potency can be traced back to the intense breeding that has been done on this strain over the last 5 years. This Sativa-dominant hybrid strain helps patients with anxiety, stress, migraines, chronic headaches, and depression.
This specific batch of Jack Frost was much more on the Jack Herer side of the equation in with a cold, subdued scent that was quite noticeable. On the inhale the smoke was incredibly smooth and frosty. I know this isn't very helpful, but it tastes exactly like it smells. By the end of the Jack Frost medicating session we felt completely uplifted; mostly fueled by a clear head-high that seemed to really wake us up and add some alertness to our lives.
This medical marijuana strain is a very good as a heavier wake and bake strain if you need pain relief without the heavy crash. Good for anytime of day that you need a pick me up courtesy of mother nature.