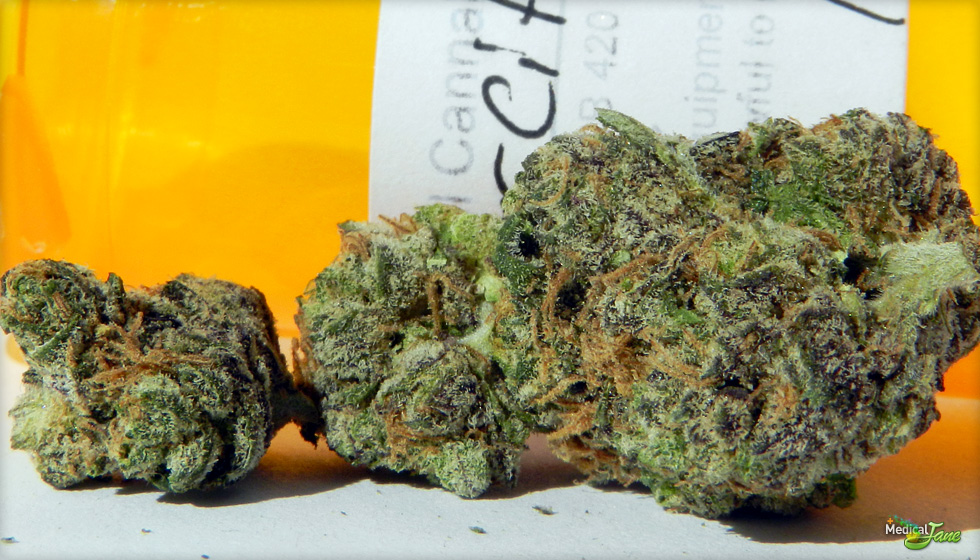 Motorcity Whip Puts Patients To Sleep
Although the exact lineage is not revealed, the grower did state that the genetics consisted of OG Kush, Blueberry, andGrape Ape.As you would expect from heavy genetics like that, Motorcity Whip is classified as a heavy-hitting Indica-dominant Hybrid. As such, patients can expect Motorcity Whip to predominately effect the body with a large amount of medicine. Thought to be extremely heavy and tiring, this strain comes highly recommended for night-time use only. Popular among patients for helping with sleeping problems and other night-time related illnesses.
Motorcity Whip is a Heavy-Hitting Hybrid
Thought to be good medicine for treating the side-effects of chemo as well as extreme muscle spasms and seizures, this Indica-dominant hybrid is powerful. When you mix such heavy strains together, the outcome is bound to make you tired. This explains why Motorcity Whip is frequently used by patients to help fall asleep at night, to naturally battle insomnia or sleep apnea.
"The buds of Motorcity Whip are green and purple and coated with frosty, sugary crystals."
Sloppy, dark orange hairs throughout the batch of buds. Motorcity Whip has a classic kush smell mixed with a fruit bouquet of mixed berries. The taste is similar; very berry reminding us most of Granddaddy Purple or Grape Ape.
If you sit in one spot for too long with this strain you get that deep trance / couch-lock feeling. Motorcity Whip is known to makes some people talkative, while others chill out in their seat. Yawns will circle the room in a few minutes to all who medicate with Motorcity Whip. With a smooth berry smoke and a nice strong body melt, I always find Motorcity Whip to be a great way to end the night.