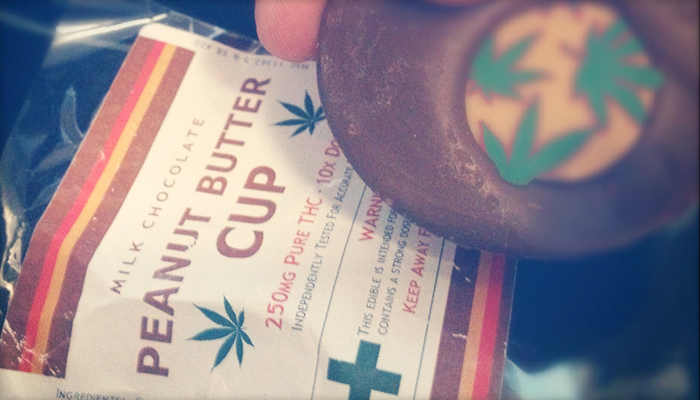 Peanut Butter Cup Edible Review
In the same family of edibles as the chocolate truffles we reviewed earlier this week, these peanut butter cup edibles are just as strong at 10X (250mg of powerful THC), with an even more delicious taste.
Sold for $25 in most dispensaries, these are almost exactly like the Reese's Peanut Butter Cups you are so familiar with already.
Smooth and creamy insides; these peanut butter cups are sure to be a go-to medication for those who love chocolate and peanut butter. Also great for patients who can not smoke or wish to avoid the harmful chemicals generated from the heating of cannabis.
Extremely potent, these little THC treats are great for splitting in half and enjoying in the afternoon or at night. The high takes roughly 30 minutes to 1 full hour to reach its maximum effect which should then last for a couple of hours. Edibles tend to slow you down rather than speed you up and have prolonged effects lasting up to 6-7 hours depending on your tolerance level (although 3-4 hours is probably more standard). Some patients try to avoid any extremely potent edibles during the day so that they can stay functional and upbeat.
These peanut butter cups also come in a less potent "4x version" that is sold at most dispensaries in California for just $15 / peanut butter cup. We loved everything from the taste to the effect. Look forward to medicating with these medibles in the future.