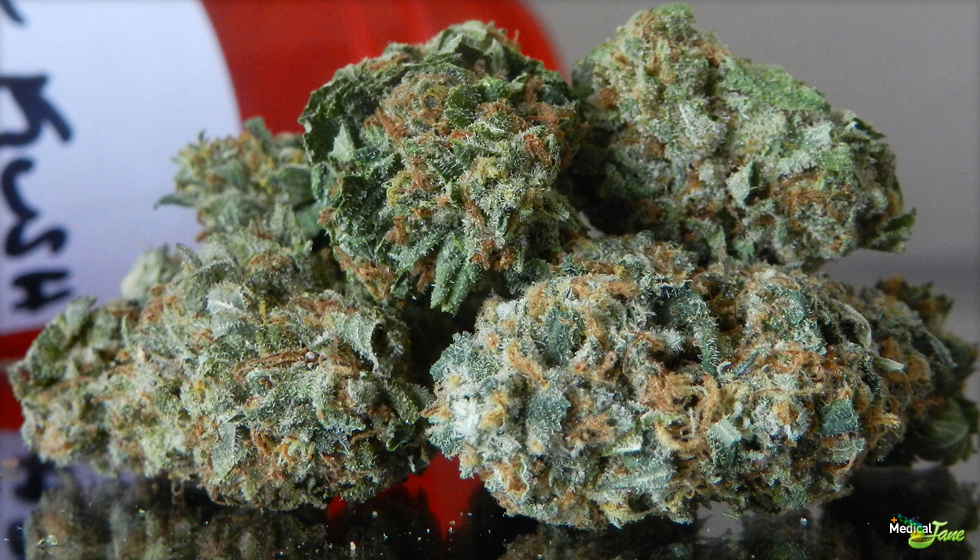 Pure Kush Provides Maximum Pain Relief
Pure Kush is a OG Kush phenotype that medical marijuana patients should know about. Medically used for pain therapy, this Indica provides instant and full-bodied pain relief. Great for cancer patients and people looking for powerful (natural) medication.
This batch of Pure Kush was lab tested at a hefty 25.6% Total THC, .9% CBD, .4% CBN.
The smoke of Pure Kush is light, clear, and smooth, but it was the distinct OG kush taste on the exhale that got us excited. It's hard to describe the taste of kush, you just have to try it once and will never forget. The aroma of Pure Kush is very sweet, nutty, and a little earthy. The container releases a stench in the air that spreads throughout the room the second it is opened.
This strain always creates a relaxing medicating session for all patients involved. Pure Kush will produce a very stoney, couch-lock without making you as tired as some other heavy Indica strains. Perfect for patients seeking long-term pain relief without the heavy crash associated with most Indica strains.