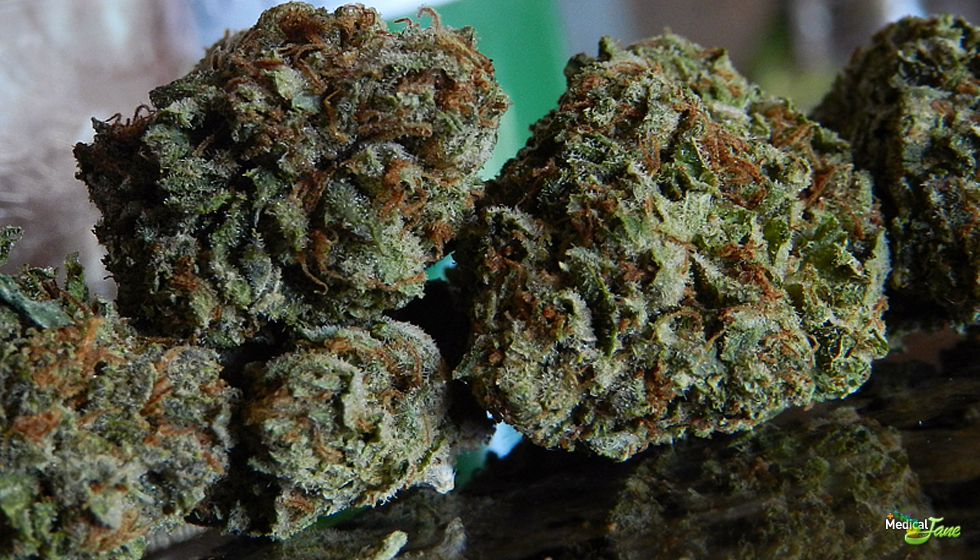 White Rhino: Sweet & Expansive Smoke
White Rhino is a popular strain that has India (Indica), Brazil (Sativa), and Afghanistan (Indica) genetics. Although classified as a hybrid, it is definitely Indica-dominant and will effect your entire body accordingly.
Lab tested at 19.4% Total THC and .7% CBD, these condensed buds will make your ailments fade away.
White Rhino creates a dense sweet-tasting smoke that will expand in your lungs, making hits of this medicine much larger than you might first expect. Extremely potent, this strain will put you in a daze and make your entire body feel numbingly high. Inhale enough of this and you will experience full-body couch-lock, making it the perfect strain for pain management as well as relaxing in on lazy nights.
Be careful, we think of this strain as a creeper… as it takes a few minutes for this strain to take full-effect. White Rhino has a sweet, distinct kush after-taste on the exhale sure to make this strain a favorite for any Kush lovers. Not one of the prettiest buds we have ever seen… but they are well cured, well trimmed, and produced one of the strongest smelling odors we have tested in awhile. Especially once the medicine was ground up. It should be no secret why people seem to love, rant, and rave about White Rhino… it's fantastic.