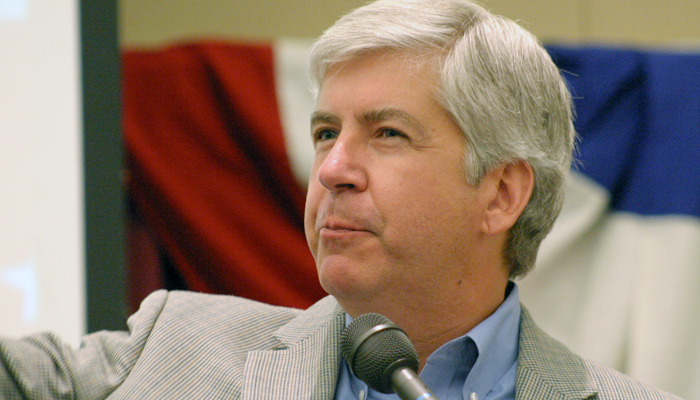 Michigan's proposed changes to state medical marijuana law approved by Gov. Rick Snyder
The three proposed House Bills, and Senate Bill 933 we covered earlier this month were passed by Michigan's Governor Rick Snyder yesterday afternoon. After many long months of meetings and testimony from doctors, law enforcement officials, and patient advocates alike, the bill was passed with the needed three-fourths support from legislators and the Governor's signature.
The new bills add clarification and somewhat harsh restrictions to the voter approved act passed four years ago. Many people worry that the changes are unnecessary and may make the medicine harder to get for legitimate patients.
A short summary of the bills, as passed, are below:
PASSED: House Bill 4851 – Creates "bona fide" physician-patient relationship. Also forbids one from becoming a caregiver if they have been convicted of ANY felony in the past 10 years, OR have EVER been convicted of a felony involving illegal drugs or an assault crime. This means that lots of current caregivers will be stripped of their right to provide medicine. Even if it is a mother caring for her suffering child.
PASSED: House Bill 4834 – Changed requirements for obtaining medical marijuana patient cards, and expiration length from one year, to two.
Requirements to obtain medical marijuana card (for qualifying patients):
A written certification from physician, application fee, name and address of patient, physician, and caregiver, as well as proof of MI residency.
If a patient designates a primary caregiver, a designation as to whether the patient or the caregiver will be allowed to possess the marijuana is necessary. If the patient is under the age of 18, they will not be issued a card unless: the legal guardian provides a written certification from 2 physicians, and a written consent to allow the patient's use of medical marijuana, as well as serve as the caregiver (controlling acquisition, dosage, and frequency of use).
Also allows Department of Licensing and Regulatory Affairs to validate card to law enforcement, without disclosing more information than is reasonably necessary.
PASSED: House Bill 4853 – Revises and codifies laws relating to criminal procedure, and defines the jurisdiction, powers, and duties of courts, judges, and other officers of the court under the provisions of this act.
PASSED: Senate Bill 933 – This measure revises the laws relating to worker's compensation and disability. It explicitly states that an employer is not required to reimburse, or cause to be reimbursed, charges for medical marijuana treatment.
Whether these changes are a positive thing for Michigan is yet to be seen. In our opinion these restrictions seem unnecessary, as many of the problems they address are currently being worked out in court on a case by case basis.