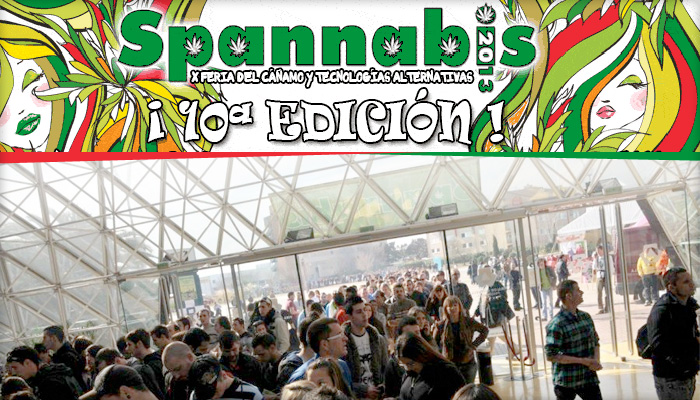 Barcelona's 10th Anniversary of the Spannabis Hemp Fair
Barcelona is hosting its tenth anniversary Spannabis Hemp and Alternative Technologies Fair on February 15th through the 17th, 2013.
Spannabis 2013 is considered Spain's most important cannabis event of the year and is thought to be the world's largest hemp fair.
Over 20,000cannabis enthusiasts and a total of 500companies from across the globe are expected to attend this year's event being held at the massive Cornella Exhibition Centre.
Two hundred booths will be on display at Spannabis 2013. The exhibition center showcasing industry-leading products ranging from industrial hemp goods to the worlds best seeds. Many prominent companies from the cannabis industry will be attending and hosting booths including; Advanced Nutrients Ltd, Big Buddha Seeds, Green House Seeds, Barney's Farm, and Sensi Seeds.
Even our friends at Magic Flight are going to set up an exhibit to show off their portable vaporizer. They will be one of the only American companies to join the fair alongside Smart Potand LightRail.
There is to be an award ceremony at the end of the Spannabis event. Awards will be given out to the best seeds, best stand, best paraphernalia product, best novelty, and best growing product at the end of the Spannabis 2013.
The goal of Spannabis was to build a strong cannabis community in Spain. However in the past years it has become much more of a global affair, attracting enthusiasts from all reaches of the world. The event promotes the overall acceptance of cannabis, in all of its applications, and fights for the normalization of the harmless plant. Since we realize that it is a little bit late to book a flight and take off of work if you haven't planned your trip to Spannabis already, we will do our best to provide another post recapping the event.