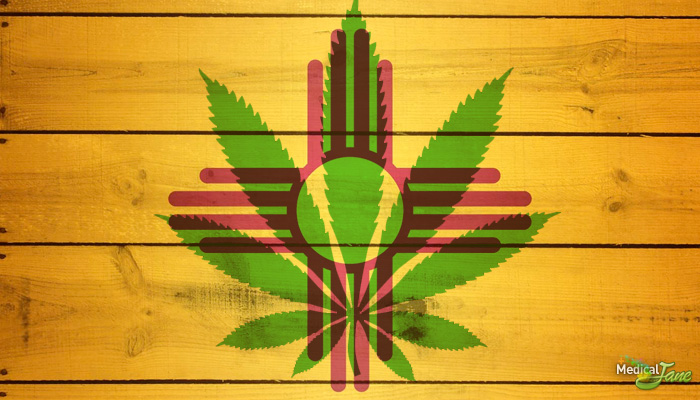 The New Mexico House Committee Advances Bill That Will Decriminalize Marijuana In New Mexico
The New Mexico House Committee approved a bill Tuesday that would reduce penalties for the possession of small amounts of cannabis. House Bill 465 was approved with a 3-2 vote, and is now on its way to the House Judiciary Committee.
New Mexico State Rep. Emily Kane (D-Albuquerque) introduced House Bill 465 earlier this month. Currently, possession of up to one ounce of marijuana is considered a misdemeanor with fines attached and possible jail time. Under the proposed legislation, the possession of up to 4 ounces is limited to a civil penalty, while removing the possibility of jail time for up to the possession of 8 ounces.
57 Percent Of New Mexico Voters In Favor Of Decriminalization
The results of a recent poll commissioned by the Drug Policy Alliance, a pro-marijuana organization, showed that 57% of New Mexico voters are in favor of reducing the penalties for minor possession of cannabis. In addition, 52% of registered voters support legalizing and taxing cannabis in the state, opposed to only 40% who disagree.
"Legislators who voted today in support of HB465 are voting with the bill of New Mexicans." – Emily Kaltenbach
Emily Kaltenbach, the New Mexico State Director of the Drug Policy Alliance commented after the committee hearing, "Legislators who voted today in support of HB465 are voting with the bill of New Mexicans." She added, "Marijuana reform is becoming a mainstream position and our elected officials are finding it less and less of a political third rail."
"It is time to study how wasteful New Mexico's punitive marijuana laws are and how they continue to sustain a massive, increasingly violent underground economy, waste scarce law-enforcement resources and rob New Mexico taxpayers of millions in potential revenue," stated Kaltenbach in a press release.
Governor Susana Martinez Is Not A Fan Of Drug-Law Reform
The bill will now move to the House Judiciary Committee to be voted on. Even if the Legislature passes the bill, Governor Susana Martinez, who has spoken out against marijuana law reform in the past, will still have to sign the bill. A spokesman for Martinez spoke with The New Mexican in November when a similar bill was being considered, "As a prosecutor and district attorney, the governor has seen firsthand how illegal drug use destroys lives, especially among our youth, and she opposes drug legalization or decriminalization efforts."