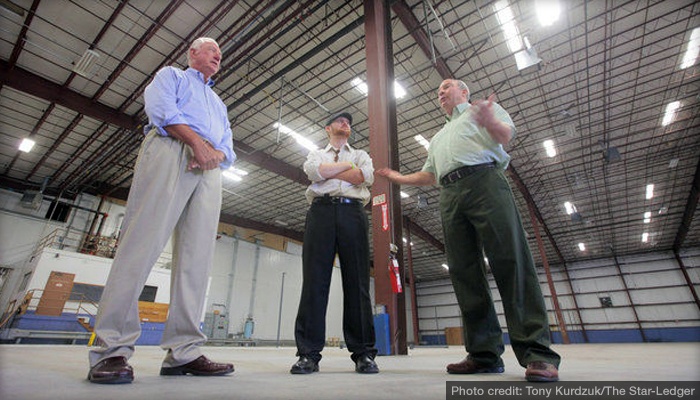 New Jersey Approves Second Medical Marijuana Dispensary
Compassionate Care Foundation Received State Approval
New Jersey approved the opening of the state's second medical marijuana dispensary on Friday. According to the Department of Health, Compassionate Care Foundation, Inc. (CCF) was issued an operational permit following an inspection of their cultivation and dispensing facilities.
Of course, the approval should come as no surprise. The Compassionate Care foundation was permitted to grow in June and New Jersey made headlines last month when they granted the CCF a $350,000 loan to help upgrade their facilities. With that said, state approval was to be expected.
Compassionate Care Foundation Is Set To Open This Month
The Compassionate Care Foundation will be located in Egg Harbor Township but a few steps remain before the collective opens its doors. The seeds that were planted in June will be ready for harvest in the next 10 days. At that point New Jersey's Department of Health will conduct lab testing to screen for contaminates and determine potency.
"The permitting of CCF to operate as an Alternative Treatment Center will give registered patients more options."– Mary E. O'Dowd
In addition to harvesting and obtaining test results, the Compassinate Care Foundation has another task at hand. New Jersey requires that medical marijuana patients select an "Alternative Treatment Center (ATC)" when registering for the Medicinal Marijuana Program (MMP), and the CCF will begin calling their registered patients next week to begin scheduling appointments. They hope to open October 28th, according to owners.
The approval of a second medical marijuana dispensary in New Jersey is a positive sign for the nearly 1,400 registered patients in the state. Until now, the Greenleaf Compassion Center was the only collective allowed to operate and they have, reasonably, had difficulty keeping up with the demand for medical cannabis.
The new facility will not only reduce the burden on the Greenleaf Compassion Center, it will benefit patients as well. According to Mary E. O'Dowd, New Jersey's Health Commisioner, "The permitting of Compassionate Care Foundation to operate as an ATC will give registered patients more options in terms of geographic locations and the number of available strains."
Information on the Medicinal Marijuana Program can be found on the New Jersey Department of Health's website.