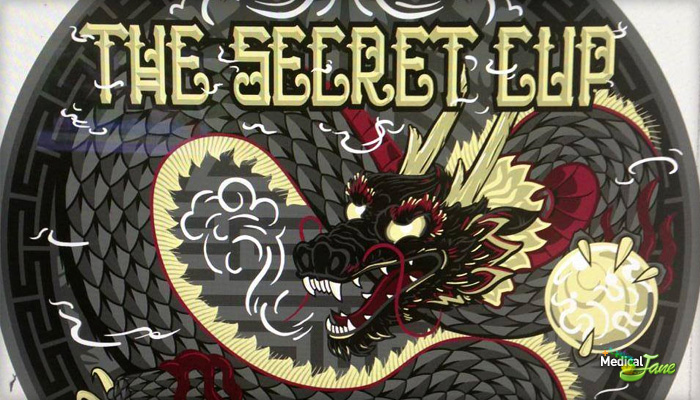 The Secret Cup: Northern California Winners Announced
The Secret Cup Was In West Oakland This Weekend
For those who don't already know, The Secret Cup's new format has created a nationwide tournament for hash makers and many believe it is the best way to determine which extract artists reign supreme. This years tour already made stops in Los Angeles and Seattle, and this weekend was Northern California's time to shine… and dab.
The Northern California Secret Cup was held in West Oakland and a number of big name extract artists were in attendance. As usual, there were 30 Secret Cup entries and competition was fierce – only 4 points separated third and fourth place. Among the entrants were Rump Wax Absolute Extracts, and High Class Concentrates to name a few.
The NorCal Secret Cup: Individual Award Winners
Without a doubt, the goal of The Secret Cup is to place in the top 3 for the regional competition and advance to the finals. With that said, there are a number of individual awards to be won. Most of the entries were BHO (Shatter, Budder, etc.), but there were a couple of solvent-less entries as well and a winner was crowned for each category. They are as follows:
Best Shatter – Tangerine Power – Sin City Seeds & Sin City Oilers
Best Budder/Wax – Platinum OG – Hashy Larry
Best Water Hash – Eddy Lepp OG –Boo Boo's Bubble
Highest CBD – CB Can-D – Elephant Extracts & MTG Seeds
Highest Terps – Eddy Lepp OG – Boo Boo's Bubble
Highest THC – Captain Pineapple – Brutal Bee Extracts
Connoisseur's Choice – Super Lemon Haze – Beezle Extracts

The Secret Cup: Northern California Overall Winners
Winning an individual category at The Secret Cup gives an extract artist a certain amount of bragging rights, but placing in the top 3 qualifies you for the next round. Only the hash makers that received the 3 highest ratings (through blind judging) will be invited to The Secret Cup finals in Denver. Interestingly, all of the winning entries came from the same category. The winners, and their final point tally, are as follows:
1st – Tangerine Power Shatter – Sin City Seeds & Sin City Oilers (1392.5/1740 points)
2nd – Captain Pineapple Shatter – Brutal Bee Extracts (1341/1740 points)
3rd – Master Yoda Shatter – Kush Connection (1316/1740 points)
The Secret Cup entrants really came to play in Northern California. It was clearly a competitive field – the difference between 2nd and 8th place was only 100 points. However, a few entries were able to stand out, even without winning. Daniel de Sailles, Secret Cup Founder, said that the entry from Rump Wax was his personal favorite. Another entry will remain named #9, but it made waves as the one entry nobody wanted to try.

As for the winners, congratulations are in order for Kush Connection, Brutal Bee Extracts, and Sin City Seeds. They will be invited to compete in The Secret Cup Finals at the end of the year, but the tour moves on in the meantime.
The Secret Cup: Denver will be held Oct. 18-19 and Daniel de Sailles hopes that his home town gives a good representation of what they can do. He claims to have big plans in store, and urged Colorado hash makers to "Come hard or don't come at all" in a recent post to the Denver Secret Cup community. The award expo will be held at The Wright Center and pre-sale tickets are available for $25. VIP packages are available for $250.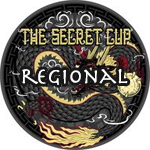 2013 Secret Cup: Northern California Regional
The Secret Cup is a nationwide tournament made by hash makers, for hash makers. The contest consists of regional competitions that happen in an undisclosed location and is not open to the general public.What sets …