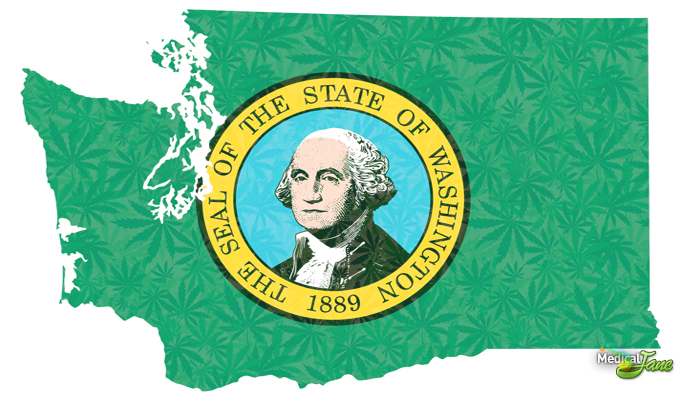 Washington State Approves Recreational Marijuana Rules
The Liquor Control Board Adopted New Cannabis Laws
Washington State became the second US state to adopt rules governing the legal cannabis market on Wednesday. The Washington State Liquor Control Board approved the rules after 10 months of research and public input, according to a press release.
The newly adopted laws in Washington State will allow for 334 retail locations across the state, including 21 in Seattle. Kings County will house the most locations, as 72 dispensaries will be permitted in it's jurisdiction. Prospective business owners may begin filing applications November 18, but it's important to note that each individual will be limited to a maximum of 3 retail locations.
Washington State Retail Marijuana Laws
The approval comes just a month after the passing of Colorado's retail marijuana laws last month, and the documents are strikingly similar – each state will require lab testing and a seed-to-sale inventory system.
That being said, there are a few notable differences. For instance, Colorado residents are permitted to grow up to 6 plants for personal use. Washington, on the other hand, does not allow its residents to grow or distribute cannabis outside of the legally established channels.
"This is a template that is going to be reviewed by other states, and already is being reviewed by other countries."– Allison Holcomb
Both states will allow residents to purchase and possess up to an ounce of marijuana, but another key difference is found in Washington's approach to serving non-residents.
Colorado limits non-residents to 1/4 of an ounce, but the Washington rules outline no such restrictions – anyone over the age of 21 may purchase up to an ounce of marijuana in Washington State.
A major difference between the states could have a noticeable effect on the medical marijuana community. The Colorado regulations enable current canna-businesses to apply for the first wave of applications and transfer their business into the retail market. Washington, however, will allow growers a 15-day window to bring in mature non-flowering plants – no other products already in the state will be permitted.
According to members of the liquor control board, the regulations were designed to make cannabis accessible enough to undermine the black market, yet not so accessible as to raise health or public safety concerns. With that said, they expect the first wave of legal marijuana locations to account for only a quarter of the total cannabis revenue – the rest will go towards the black market, as well as "gray" medical marijuana facilities in the state.
Many believe the new regulations could send waves throughout the world. According to Allison Holcomb, the Seattle lawyer who drafted I-502, "This is a template that is going to be reviewed by other states, and already is being reviewed by other countries."
Members of the Washington State Liquour Control Board are proud of what they are doing, according to WSLCB Chairwoman Sharon Foster. As she put it, "We are making history."
The full Adopted Rules document can be found at the Washington State Liquor Control Board website.