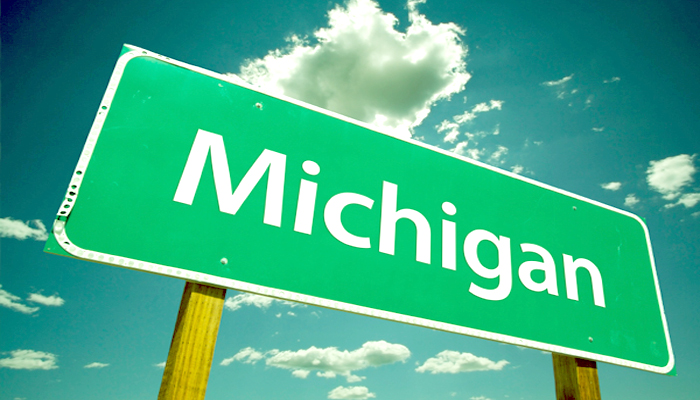 Michigan Senate Approves Pharmaceutical-Grade Cannabis
Michigan May See Medical Marijuana In Pharmacies
Michigan Senators approved Senate Bill 660, which would allow the the distribution of pharmaceutical-grade medical marijuanathrough the state's licensed pharmacies. The bill was passed with a 26-16 vote.
"This bill will give them a pure and pharmaceutical-grade alternative."– Sen. Roger Kahn
Nonetheless, the measure, which was introduced by Senator Roger Kahn (R-Saginaw) and co-sponsored by Senate Majority Leader Randy Richardville (R-Monroe), requires action on behalf of the federal government before it may be implemented. Specifically, it relies on the plant being reclassified as Schedule II under the US Controlled Substances Act. Because of this, some considered the measure to be unusual, in that it attempts to "act in case of something that may or may not happen in the federal government," according to Senate Minority Leader, Gretchen Whitmer (D-East Lansing).
"The attorney general's discretion is something very different from congressional approval," Sen. Whitmer explained last week.
Michigan Approves Pharmaceutical Cannabis Bill
Senate Bill 660 allows for the licensing and regulation of facilities to grow and test pharmaceutical-grade cannabis, and distribute it to pharmacies to dispense. Additionally, the bill calls for the creation of a new patient registry system in the state.
With that said, the measure does not intend to replace the existing patient-caregiver medical marijuana model in Michigan. Instead, they patients will be given a choice between homegrown medical cannabis, and that which has been grown in a commercially regulated facility.
"Let the free market sort itself out."– Tim Beck
"This bill will give them a pure and pharmaceutical-grade alternative to homegrown marijuana, so that they'll have the ability to make a choice, and in making that choice, they will have a product that accurately fits the name medical," Sen. Kahn explained.
It should be noted, however, that those who choose to enroll in the pharmaceutical-grade registry system must forsake their existing medical marijuana card, and will no longer be permitted to grow their own cannabis at home. According to MLive, roughly a dozen activists testified against the measure in a hearing last week, claiming it will undermine the already-established system.
Tim Beck, who helped lead Michigan's push for medical marijuana in 2008, revealed a lack of concern about the prospects of a new pharmaceutical-grade system, so long as the patient-caregiver model remains in place.
"I would compare it to beer," Beck explained. "There's companies like Anheuser-Busch that will sell a six pack of Budweiser that some people are fine with. In Grand Rapids and elsewhere in Michigan, you've got microbreweries that are preferred by true connoisseurs. They're doing very well. And then you can actually make your own beer as long as you don't sell it. That's fine. Let the free market sort itself out."
The measure will now head to the House for consideration.