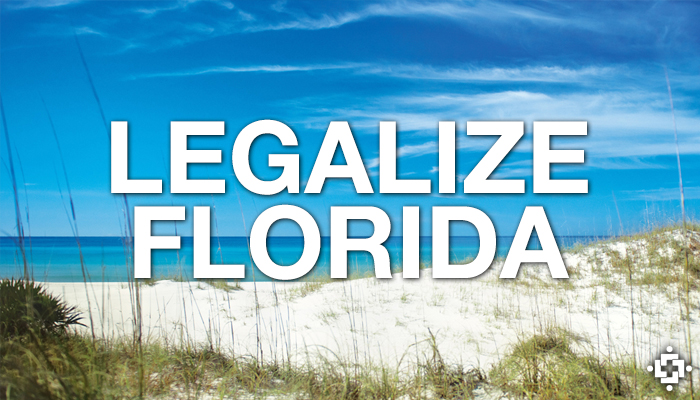 Florida Legislators Introduce Two Initiatives To Legalize Medical Marijuana
TALLAHASSEE, FL — Two legislators from Florida introduced identical initiatives Monday that would legalize medical marijuana. The move comes shortly after it was reported that similar legislation has qualified for the popular ballot in November.
Senator Jeff Clemens (D) and Representative Joe Saunders (D) each introduced bills to legalize medical marijuana in attempt to make it easier to pass. They have been named Senate Bill 962 and House Bill 859.
As written, the measure would specify tight state regulation for doctors to prescribe marijuana for treatment of conditions like cancer, HIV/AIDS, ALS (aka Lou Gehrig's disease) and other severe ailments.
Clemens, Saunders Move To Legalize Medical Marijuana In Florida
A number of patients were present for the legislators' unveiling of their bill Monday. Cathy Jordan, president of the Florida Cannabis Action Network, who has lived 28 years with ALS, was in attendance and offered her support for their bill. "This bill puts patients before politics," she explained.
"This bill puts patients before politics." – Cathy Jordan
The next legislative session will begin March 4 in Florida, giving legislators a chance to pass medical marijuana laws through political deliberation. That being said, this is not the only movement underway to legalize medical marijuana in Florida.
Despite opposition from Republican legislators, Governor Rick Scott, and Attorney General Pam Bondi, a ballot initiative to allow medical marijuana in the state received approval from the Florida Supreme Court last month. It will become law if it receives 60% of the vote in November.
If passed, the Florida Legislature will not be lost in the process completely. As noted by Mr. Saunders, the state will have to implement legislation specifying "how will we grow it, how will people who need it get access to it and how will those who are seeking to abuse it receive consequences."
A recent poll reports that 82 percent of Florida voters believe medical cannabis should be legal.