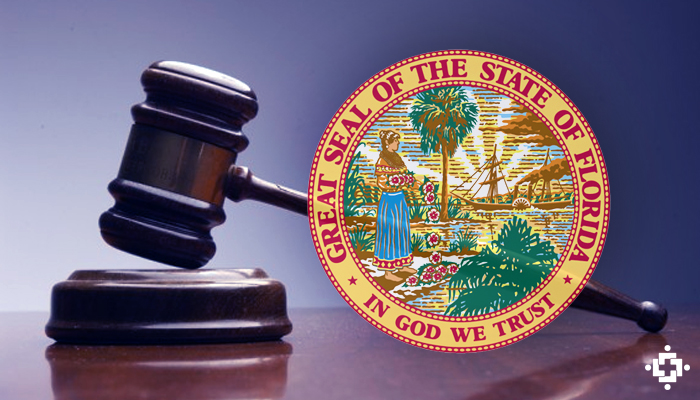 Florida Supreme Court Questions Medical Marijuana Ballot Measure
Florida Supreme Court Hears Arguments About Medical Cannabis
The Florida Supreme Court heard in favor of and against a pending ballot measure to legalize medical cannabis in the state. The hearings were scheduled after Florida Attorney General Pam Bondi flagged the ballot language as misleading in October.
The measure was proposed by People United for Medical Marijuana (PUFFM)earlier this year and has received notable support throughout the state. The group has collected nearly 500,000 signatures in support of their amendment. They would need to collect a total of 683,149 signatures before February 1 to place the measure on the 2014 ballot.
Nonetheless, the bill has received criticism from Attorney General Bondi, House Speaker Will Weatherford (R), and Senate President Don Gaetz (R). They complain that the ballot language would make medical marijuana legal for a limitless number of conditions and asked the Supreme Court to block the measure.
As written, the measure would permit medical marijuana for debilitating medical conditions. Listing examples, the proposed measure mentions cancer, glaucoma, Parkinson's diseaseand multiple sclerosis. It goes on to include, "other conditions for which a physician believes that the medical use of marijuana would likely outweigh the potential health risks for a patient."
Florida Officials Question Intent Of Medical Cannabis Initiative
Florida Solicitor General Allen Winsor represented Attorney General Bondi's at the hearing Thursday. According to him, medical cannabis would be made available to people who "don't even have a disease" under the proposed amendment.
Florida Supreme Court Chief Justice Ricky Polston echoed this sentiment. According to his understanding, a college student who is stressed out from exams could potentially obtain a medical cannabis recommendation with relative ease.
"Everyone here knows that one day medical marijuana is going to be legal in Florida, whether it's in 2014 or 2024."– John Morgan
On the contrary, Jon Mills, attorney for People United, spoke in favor of the groups amendment. He explained that patients must have a "debilitating" ailment in order to qualify for medical cannabis.
A recent poll revealed that 82 percent of Florida voters believe medical cannabis should be legal. With that said, John Morgan, an attorney and advocate for the initiative, explained that opposing it may hurt politicians in the long run.
"Everyone here knows that one day medical marijuana is going to be legal in Florida, whether it's in 2014 or 2024," Morgan said.
The panel of Florida Supreme Court justices will have until April 1 to decide if they will allow the measure on the electoral ballot in 2014.