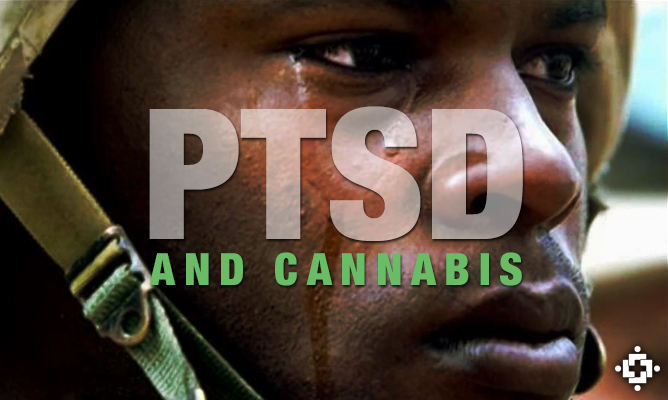 US Health Department Approves Clinical Trials For Cannabis, Post-Traumatic Stress Disorder (PTSD)
PHOENIX, ARIZONA – Earlier this week, the US Department of Health and Human Services (HHS) signed off on a University of Arizona study that will investigate the relationship between cannabis and post-traumatic stress disorder (PTSD).
It has always been a disappointing turnout for those hoping to obtain cannabis for their post-traumatic stress disorder as multiple states including Arizona have denied PTSD as a medical condition that qualifies for receiving medicinal cannabis. Even though multiple studies have suggested cannabis use as an extremely therapeutic treatment for PTSD symptoms, many legislators still turn a blind-eye to it.
However, that may change soon as a long-delayed study on cannabis use for PTSD has cleared a major obstacle and heads for its final hurdle – the DEA.
Feds Approve Trials For Cannabis, Post-Traumatic Stress Disorder
The study's official title, "Placebo-Controlled, Triple-Blind, Randomized Crossover Pilot Study of the Safety and Efficacy of Five Different Potencies of Smoked or Vaporized Marijuana in 50 Veterans with Chronic, Treatment-Resistant Post-Traumatic Stress Disorder (PTSD)" is almost as long as the study's history for approval.
But because of the constant efforts and persistence from Multidisciplinary Association for Psychedelic Studies (MAPS) for getting the study approved, Sue Sisley will have the opportunity for conducting this privately funded study. Sisley, the clinical assistant professor of psychology at the University of Arizona, will examine 50 veterans with PTSD symptoms that range from moderate to severe.
These participating veterans will be those aged 18 or older who have been diagnosed with PTSD and have not seen improvements from medication or psychotherapy. The study will focus on how well smoking or vaporizing cannabis can help reduce the symptoms associated with PTSD in hopes to prove whether or not cannabis should be added to the list of qualifying conditions in states that have legalized it medically.
MAPS' Long Journey for PTSD Research
Rick Doblin, founder of MAPS, has been through the agonizing process of getting research approved for the medicinal benefits of the Schedule I drug for several years now. In November of 2010, MAPS received their Investigational New Drug ID number for marijuana from the FDA.
After being ordered to revise the study protocol in early 2011, MAPS revised the protocol. Despite being accepted by the FDA in April, the Department of Health and Human Services (HHS) informed MAPS that the National Institute of Drug Abuse reviewers unanimously rejected the revised study protocol in September of 2011.
"All eyes are now on the DEA – the final agency that will ultimately decide where this study will end up."
It wasn't until a year later on October 25, 2012 that the University of Arizona Institutional Review Board approved the study protocol. This gave MAPS the initiative to revise the study protocol even further to resubmit to the HHS. Except this time, they were hoping for approval.
On October 23, 2013, nearly one year later, MAPS resubmitted the PTSD study protocol. It took more than four and a half months for HHS to respond to the newly revised protocol, and the outcome couldn't have been any more jaw dropping for cannabis advocates. As of March 14, because of a few significant changes in the resubmission, "the proposed study is cleared for the purchase of research grade marijuana from NIDA."
It is as much of a breakthrough for the future hopes of cannabis activists and researchers as it is for MAPS since they have been working hard for over 22 years to push for the start to their marijuana drug development research. All eyes are now on the DEA – the final agency that will ultimately decide where this study will end up.
Ryan Longley is the founder of the CannAwareness Group, a team of educated and passionate individuals spreading awareness about cannabis. He hopes to utilize his major in graphic design and minors in advertising and communications to the best advantage of CannAwareness.