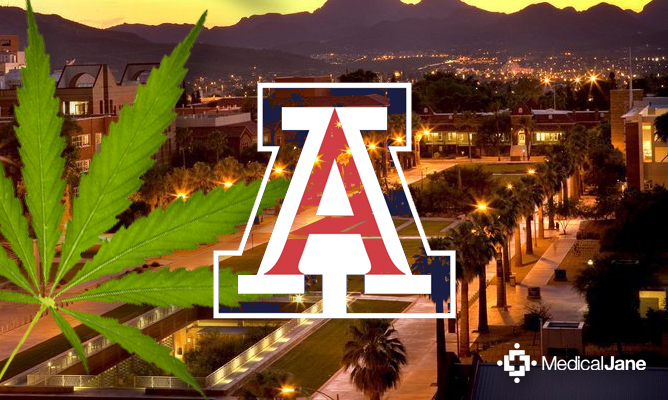 Firing Of Medical Marijuana Researcher Puts University Of Arizona PTSD Study In Limbo
TUCSON, AZ –- Prominent medical marijuana researcher Dr. Sue Sisley, from the University of Arizona, has been fired from her position after the university refused to renew her contract.
University Of Arizona Fails To Renew Dr. Sisley's Contract
Earlier this year, Dr. Sue Sisley, a clinical assistant professor of psychiatry at the University of Arizona, received groundbreaking federal approval for conducting clinical trials on how cannabis may be used to treat post-traumatic stress disorder (PTSD).
This study, fought for extensively by the Multidisciplinary Association for Psychedelic Studies (MAPS), had a long journey until its final approval. But it may be delayed – or even dismissed – after Dr. Sisley's termination.
"This is a clear political retaliation for the advocacy and education I have been providing the public and lawmakers." – Dr. Sue Sisley
According to Sisley, her research and personal advocacy regarding cannabis created unwanted attention for the university from legislators.
"This is a clear political retaliation for the advocacy and education I have been providing the public and lawmakers," Sisley stated. "I pulled all my evaluations and this is not about my job performance."
In response, University of Arizona officials rejected any claims of political pressure. "The university has received no political pressure to terminate any employee," said Chris Sigurdson, a spokesman for the University of Arizona. He went on to say that the university is accepting of medical marijuana research, citing its support for a 2013 measure allowing similar studies to be conducted on the campus.
However, university officials have yet to clarify why they chose to not renew Dr. Sisley's contract. Stuart Flynn, Dean of University of Arizona's College of Medicine, emailed a memo to Sisley stating that the decision is final, and "is not subject to further administrative review." The relationship between Dr. Sisley and the university will officially end as of September 26.
Future Of PTSD Study Remains Unclear
After receiving federal approval for her PTSD study in March, many advocates believed it to be an indication of the shifting perception of cannabis on behalf of lawmakers. However, the firing of Dr. Sisley will cause the study to pushed back.
"What happened here is the repression of science for political purposes. It is astonishing in this day and age." – Rick Doblin
"This is just going to delay everything for a year or two," said Sisley. "It is just another awful delay for this study."
It is unclear how long the study will be delayed for, or whether it will be revived down the road at all, but advocates are disappointed with the university's recent decision to say the least.
Rick Doblin, founder of MAPS, had the following to say: "What happened here is the repression of science for political purposes. It is astonishing in this day and age."