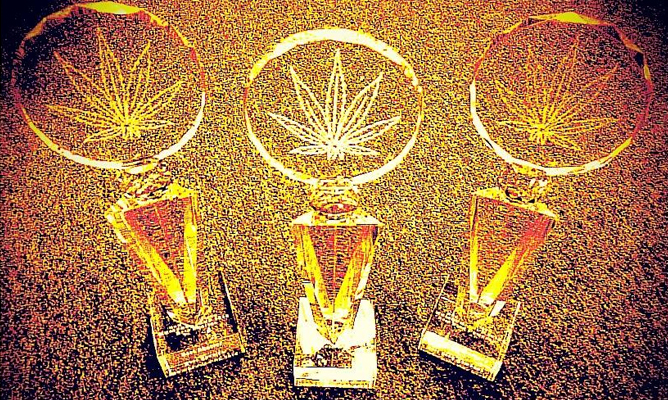 Hempcon 2014 Hits San Francisco This Week
With 8 different locations, Hempcon is growing rapidly as the country becomes increasingly comfortable with cannabis. This year's San Francisco event is being held at the Cow Palace in Daly City, CA, and it's expected to be bigger than ever.
San Francisco Hempcon Will Be Held This Weekend, August 22-24
With over a 100 dispensaries expected in attendance and over 200 cannabis related vendors, the excitement is expected to be non-stop at this year's San Francisco Hempcon. Attendees will be able to peruse the sea of promotional booths for cannabis, glassware, hydroponics, and other industry-specific products.
Despite the abundance of vendors, Hempcon is intended to serve as a chance to educate the community about the therapeutic benefits of medical cannabis. In turn, there will be educational seminars, panels, and presentations by industry leaders, advocates, and attorneys.
In addition to the expo, there will be a competition to determine everything from the best flowers, edibles, and concentrates to an assortment of best products awards. The winner of each category will be chosen by a panel consisting of 20 hand-picked cannabis industry professionals, 20 VIP Judge passes, and five official Hempcon Judges. They rate each entry on a scale from 1 (weak) to 10 (strong) in each of the following categories:
Smell and Aroma
Texture and Consistency
Appearance and Color
Taste and Flavor
Sensation (smooth or harsh)
Experience and Strength
At $300 for your first entry, the cost of competing in the Hempcon Cup is notably cheaper than the HIGH TIMES Bay Area Medical Cannabis Cup. Not only that, but it is much closer to the city of San Francisco.
"The one-day ticket price is $25 and the 3-day pass is yet to be determined."
The winner in each category will be presented with the Hempcon Cup Cannaward Trophy. Those who finish in second and third place will each be awarded smaller trophies to commemorate the special occasion.
Interestingly enough, tickets for San Francisco Hempcon are not available for sale online, or anywhere other than the Cow Palace itself. All tickets must be purchased at the main gate beginning Friday. The one-day ticket price is $25 and the 3-day pass is yet to be determined.
You will want to be sure to take your valid medical marijuana recommendation if you hope to medicate at the event. If you don't already have one, doctors will be conducting evaluations on site – all you need is a valid California license.
2014 Hempcon (San Francisco)
Hempcon is a 3-day celebration of medical marijuana held in California. It was founded in 2009 and has grown to include four events each year.The Hempcon events are intended to educate the community about medical …