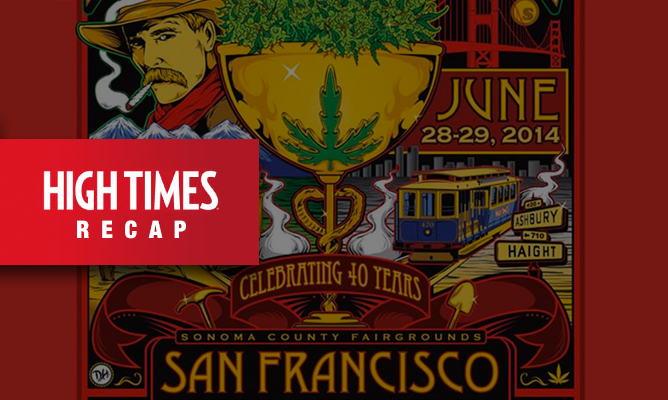 RECAP: HIGH TIMES Bay Area Medical Cannabis Cup In Santa Rosa
The Sonoma County Fairgrounds was a perfect venue for the Bay Area Medical Cannabis Cup. The food vendors andancillary businesses lined the path leading directly to the mouth of the 420 section.
Whether you care to stay up to speed on the latest businesses hitting the market or like to simply enjoy the spectacle, the event has something for everyone who loves cannabis.
2014 Bay Area Medical Cannabis Cup Winners Announced
Businesses came from all over the nation to share their products and services with the mecca of medical marijuana – Northern California. The amount of tented booths packed into the medicating areas was impressive, which came as no surprise with over 250 registered competitors at this year's Bay Area Medical Cannabis Cup.
Those who attended the 2014 Bay Area Medical Cannabis Cup were treated to CBD lotions and tinctures to sample, lots of free swag, and fabulous deals on anything cannabis related. The amount of dispensaries soliciting "sign-ups" has significantly decreased compared to prior years, while the glass blowers really seemed to step up their presence.
"Questions could be raised as to why Magnolia Wellness didn't even crack the top 3 for Best Booth."
Revere Glass and Hitman Glass, who took home first place for Best Glass, each showcased their work to the public alongside many budding entrepreneurs trying to make a name for themselves.
For instance, Vader Extracts took home first place for Best Booth. They had scantily clad 420 Nurses turning heads and offering free dabs to the masses.
That being said, questions could be raised as to why Magnolia Wellness didn't even crack the top 3 for Best Booth. Not only did they give away thousands of dollars in vendor donated merchandise, smoking tools, and concentrates, but legendary activists like Debby Goldsberry and Dennis Peron could be found there throughout the weekend. In what was a collaboration with Compassion Edibles, the booth raised $1,300 for Parents 4 Pot by selling mini infused donuts.
One of the major attractions of the Cannabis Cup is that attendees are often introduced to products that they might not get to see elsewhere. This year's list of standouts includes VapeXhale, who had free dabs for anyone who wanted a try their VapeXNail attachment for the Cloud EVO. Furthermore, Cloud Penz offered a sneak peak of their latest pen style set to drop in the next two weeks.
The judges have spoken, and a complete list of winners can be found below. The next HIGH TIMES Cannabis Cup will be in Clio, Michigan July 26-27, 2014. Those interested in attending can purchase tickets here.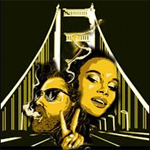 2014 Bay Area Medical Cannabis Cup
Founded by HIGH TIMES in 2010, the Medical Cannabis Cup is held in various cities across the United States each year. It was created as an attempt to capture the vibe from Cannabis Cups held …