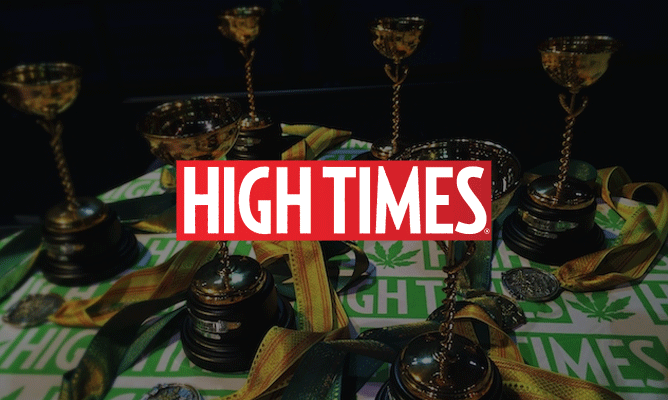 Seattle HIGH TIMES 2014 Cannabis Cup Recap And Winners Announced
The Seattle HIGH TIMES Cannabis Cup was a scene of cannabis activists, connoisseurs, and eager recreational users and medical patients. The heat was unexpected but the sun was shining and even the cops were smiling and waving to us. Chelsey with RasBoss even said that one cop stopped her on the side of the road to ask where she got her rasta Missmaryjaneco. leggings, so he could get his wife a pair.
HIGH TIMES Holds 2014 Cannabis Cup In Seattle
With four different 420 locations spread out in the corner parking lots of the Comcast Arena, which housed the seminars and speeches, it wasn't surprising that many people were left to walk in circles unsure of where anything was. You weren't allowed to bring food, drink, or medicine of any kind into the Comcast Arena, making it rather difficult for many to attend the seminars. As a medical patient with allergies, this was very disappointing to me. There was nowhere to leave my edibles safely, and unfortunately, I missed all of the seminars because of that.
As the years pass, it seems that HIGH TIMES is getting more and more focused on their net revenue and maximum number of shows they can squeeze into a year rather than top quality events for their patrons. Fortunately, the vendors made this event what it was, giving graciously to the community ensuring everyone had a good time.
"With four different 420 locations spread out in the corner parking lots of the Comcast Arena, which housed the seminars and speeches, it wasn't surprising that many people were left to walk in circles unsure of where anything was."
HIGH TIMES was founded in 1974 at a time when counter culture really needed a place all its own. As marijuana heads toward federal legalization, the magazine has an opportunity to capitalize on the country's desperation to participate in the cannabis world when their home states prevents them from doing so.
From what I gather, they charge high ticket costs that continue to rise and seemingly do less and less for their loyal clientele, evident from their lack of replies and unhappy people on the Seattle HT ticket page. Last year's HIGH TIMES lawsuit against NW Harvest Cup reminds us just how not of a 'team player' HT wants to be. They clearly desire to be the big dog and they don't want any competition.
40,000 People Attended HIGH TIMES 2014 Seattle's Cannabis Cup
Many famous Seattle dispensaries and in and out of state vendors bought booths to showcase their finest to the 40,000 expected attendees from across the nation. However, only the i502 recreational dispensaries were able to do business with the non medical patients. The shatter, as Seattle is known for, was beautiful, top shelf, and super clean. It was a surprise how many booths would pull you a very generous size dab or pack a fresh full bong of their organic bud but had nothing for you to take home for donation.
It would seem that Caviar Gold and Dabstars are turning giveaways into a habit. The Caviar Gold booth won third place for their double high booth, which was suited out with girls wearing gold sexy jumpsuits that gave me flashbacks from Austin Power's Goldmember and rappers rallying the crowd as they threw cavicones in every direction. Jonah Tacoma carried the Dabstars team creating a permanent crowd around the booth as they threw edibles, vape pens, and swag galore to anyone and everyone in the masses.
The first night was finished with a concert performance by The Wailers as they serenaded us with Bob Marley's entire album, "The Legend." It was masterful, the crowd was dancing, swaying, and the entire ice hockey arena had a very familiar aroma. The Wailers performed their hearts out and we ate it up. It was truly unforgettable.
The Pacific Northwest has a strong and forceful presence but until Washington truly opens the floodgates the way Colorado has, the potential is left building. i502 is far too stringent and with no open recreational storefronts available in Seattle, Washington is forced to ride in the tailcoats of Colorado as the recreational business heads that away.
Seattle High Times 2014 Cannabis Cup Winners
With only two judges per category and no "people's vote," it leaves a lot to be questioned as to the legitimacy of these results but they go as follows:
BEST U.S. SATIVA
1st Place – Super Silver Haze from Life is Good Healing
2nd Place – Hawaiian Dutch from Zen Living Cooperative & Just Ice Wax Co-Lab
3rd Place – Durban Poison from TJ'S Organic Gardens
BEST U.S. INDICA
1st Place – Cookie Monster from The Source Genetics
2nd Place – Grandma's Batch from Heirloom Genetics
3rd Place – Kaya's Koffee from PacificNwRoots
BEST U.S. HYBRID
1st Place – Rare Dankness Seeds' Veganic Starkiller OG from William Braveheart Green for Vegamatrix
2nd Place – Lemon Tree from Creek Side
3rd Place – Thin Mint Cookies from Gold Coast Collection
BEST U.S. NON-SOLVENT HASH
1st Place – OG Ghost Train Haze #1 53-micron 5-Star Bubble Hash from A Greener Today with Goat Organics
2nd Place – ZkittleZ Bubble from 3rd Gen Family with Terp Hogz & BooBoo's Bubble
3rd Place – Miami Haze 99% Heads / Drysift from PacificNwRoots
BEST U.S. CONCENTRATE
1st Place – Lemon Fire Nug Run from Mr. B Extracts
2nd Place – Master Yoda Batter from Brutal Bee with KC Extracts
3rd Place – OG Ghost Train Haze #1 Sugar Wax from A Greener Today
BEST U.S. EDIBLE
1st Place – Trail Blazer Bars from aKaWoNkA with Jesse Patrick
2nd Place – Sensi Sweets 3 Drink Sampler from A Greener Today with Sensi Sweets
3rd Place – Margarita Truffle – Lime, Tequila and Sea Salt from Cheffettes
BEST MEDICAL SATIVA
1st Place – Super Lemon Haze from Olympia Mike
2nd Place – Blue Dream from TJ'S Organic Gardens
3rd Place – Sour Pebbles from Firebros.
BEST MEDICAL INDICA
1st Place – Kosher Kush from Phenotype Farmers
2nd Place – Rainbow Kush from A Green Cure
3rd Place – Kosher Kush from Phenotype Farmers
BEST MEDICAL HYBRID
1st Place – Zeus OG from A Greener Today
2nd Place – Super Lemon Haze from A Green Cure
3rd Place – Girl Scout Cookies from Fweedom Collective with Aurum Farms
BEST MEDICAL NON-SOLVENT HASH
1st Place – Pineapple Express 73-micron 5-Star Bubble Hash from A Greener Today with Goat Organics
2nd Place – White Tangerine OG – Non Solvent from The Bakeréé with Green Masons
3rd Place – Tangie Royale with Cheese from Black Dabber with Phenotype Farmers
BEST MEDICAL CONCENTRATE
1st Place – Blue Dream x Tangie from Vader Extracts & Grateful Meds
2nd Place – Dutch Treat Shatter from Rainier Alternative
3rd Place – Lemon Oranges from River City Holistics Health with Gold Coast Extracts
BEST MEDICAL EDIBLE
1st Place – Carms from Cascadia High
2nd Place – 1:1 CBD Slips from Oakor and TKO
3rd Place – S'mores Cup from Bungles Edibles
HGH CBD
Flower – Sour Tsunami #3 from Solstice
Concentrate – CBD Simple from Cannavest
Edible – Lunch Box from Florida Buds and Arborside Compassion
BEST NON-EDIBLE MEDICALLY-INFUSED PRODUCT (MIP)
CBDemu from Browns Botanicals
BEST BOOTH
1st Place – Vader Extracts
2nd Place – CLOUD PENZ
3rd Place – Caviar Gold
BEST PRODUCT
1st Place – Cypress Hill's Phuncky Feel Tips by Vader Extracts
2nd Place – Cloud Penz by Cloud Penz
3rd Place – Transdermal Gel by Mary's Medicinals
BEST GLASS
1st Place – TGOD Dwreck Puck by Nexus Glass
2nd Place – Sasquatch Glass Guitar by Sasquatch Glass
3rd Place – Dr. GreenThumb's Phuncky Feel Tips by B-Real