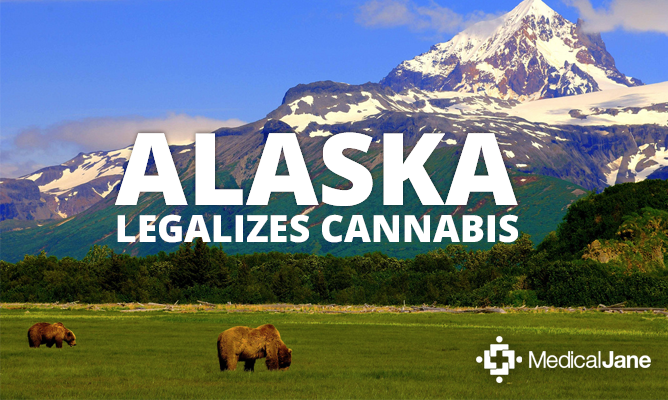 Alaska Becomes The 4th State To Legalize Recreational Marijuana
With nearly 97% precincts reporting, Alaskans have voted in favor of legalizing marijuana by a 52 percent to 48 percent margin.
Alaska Votes In Favor of Legalizing Recreational Marijuana
Medical marijuana is already legal in Alaska, though the state has seen previous efforts to legalize recreational pot fail. Alaska has taken a unique approach to marijuana since 1975, when the Alaska Supreme Court decided it was okay for people to possess small amounts of cannabis at home for medical use. However, that ruling lead to many questions, including "Where are people supposed to get the cannabis they are allowed to use?"
Measure 2 answers that question with a regulatory system similar to Colorado state. The measure allows adults 21 or older to possess up to an ounce of marijuana at a time, grow up to six plants at home, and transfer up to an ounce at a time to other adults "without remuneration." It authorizes state-licensed growers, cannabis product manufacturers, and retailers, to be regulated by Alaska's Alcoholic Beverage Control Board or a separate agency created by the state legislature.
Even though recreational marijuana is legalized at the state level it would still remain a federal crime, leaving many people dazed and confused with the government's lack of cannabis-acceptance at a federal level.
Alaska Becomes The 4th State To Legalize Recreational Cannabis
Nonetheless, Alaska legalized recreational marijuana for adult use on Tuesday, becoming the fourth state in the nation to do so. Alaska joined Oregon and Washington, D.C., both of which also voted Tuesday to legalize the recreational use of cannabis — with much success.
It seems Colorado and Washington state beat everyone to the punch when they legalized recreational cannabis use in 2012, with many more states looking to follow in their footsteps.