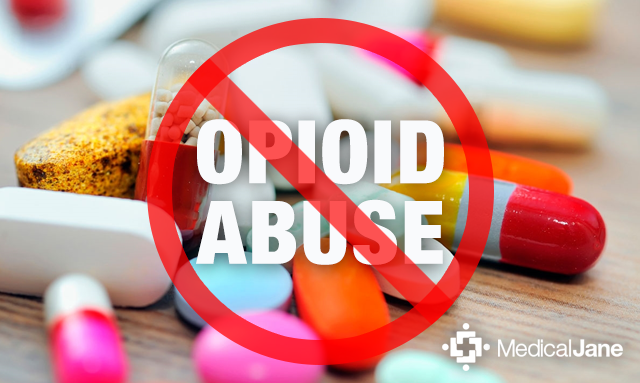 Study: Whole-Plant Cannabis as Add-On Therapy for Chronic Non-Cancer Pain
Researchers Study Patients With Non-Cancer Pain
According to a recent study, of patients currently using prescribed opioids to control non-cancer pain, approximately 16% are also using whole-plant cannabis medicines for additional management. Additionally, approximately 25% report that they would use cannabis if it was made available to them. These results were published on December 2014 in the journal Drug and Alcohol Dependence.

Data gathered for this study was taken from a sample population of 1,514 people taking part in the Pain and Opioids In Treatment (POINT) study in Australia. Other information gathered, characterizing patients using cannabis as an add-on therapy, included:
a younger age
a more debilitating and intrusive pain experience
less ability to handle pain
longer duration of time they had been using opioids
higher doses of opioids
higher likelihood of failing to use their prescribed opioids
reports that pain relief was increased when cannabis was used in addition to opioids, versus when opioids were used alone
Opioid Abuse Takes Heavy Toll, Cannabis May Help
While opioids are useful and effective pain management medications, their use and abuse can lead to negative side effects, accidental and intentional death by overdose, and high costs.
Negative side effects caused by opioid use may include, but are not limited to, nausea/vomiting, constipation, dry mouth, sweating, and excessive sleepiness, and in rare cases, difficulty urinating, seizures, hallucinations, bad dreams, confusion, and itchiness. In the United States in 2012, approximately 16,007 deaths could be attributed to opioid overdose (72% of all pharmaceutical overdose deaths). In 2007, the financial impact of opioid drug abuse totaled over $55 billion.
Although abuse of and addiction to opioids post-prescription in the chronic pain patient population is rare (approximately 3.27% overall, approximately 0.19% for patients with no previous/current abuse/addiction issues before prescription), withdrawal symptoms may be severe and dependence/tolerance may lead to overdose deaths (as opposed to cannabis dependence, where withdrawal symptoms are mild and overdose death is virtually impossible ).
Additionally, a study published in JAMA Internal Medicine in October 2014 found that in states where medical cannabis is legal in the U.S., deaths due to opioid overdose are reduced by approximately 25%.
Conclusion
While the ability to generalize the data collected in this study is limited due to the the inherent weaknesses survey use, including the lack of reliability of self-report, the information adds to the ever-increasing evidence that cannabis is an effective treatment option for chronic pain. Additionally, these results may signal that increasing awareness of the potential benefits of cannabis use for chronic pain, thereby reducing stigma, may lead to an increased willingness of older patients, who are using opioids but have uncontrolled pain, to try this alternative therapy.
Although cannabis use is often unable to completely remove the need for opioid use for pain conditions, decreasing frequency and dose of opioid use, by supplementing with whole-plant cannabis, may lead to a healthier and happier pain management experience. Given that opioid abuse leads to/may cause negative side effects that decrease quality of life for some patients, thousands of deaths every year, a heavy financial toll, and serious addiction and dependence issues, studying and increasing access to and awareness of safe alternative pain management options, such as cannabis, is greatly needed.
For information on how you can advocate to move cannabis out of the Schedule I controlled substance classification in order to increase research in the United States, expectations, and safety in considering whole-plant medical cannabis use, click here.