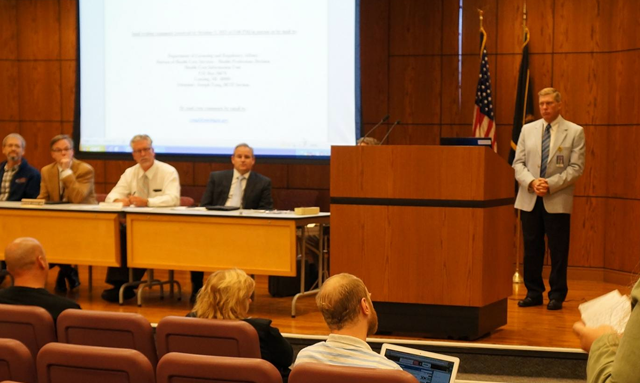 Michigan Medical Marijuana Review Panel Denies Overwhelming Research Proving Cannabis is a Medicine
Residents in Michigan may submit medical conditions to LARA in order for the Michigan Medical Marihuana Review Panel to review whether there is ample evidence that cannabis may have palliative relief in the treatment of that condition. It is the voter's intent to protect those with debilitating medical conditions that may receive palliative relief from cannabis. When the panel is provided sufficient evidence it is their mandate to ensure that new medical conditions be added to the list of qualifying conditions for medical cannabis.
In 2012 Jenny Allen, the mother of an autistic child, petitioned LARA to include autism as a qualifying condition for medical cannabis. The review panel ultimately voted 7-2 against the approval. Panel members suggested that there wasn't enough peer reviewed research that indicated potential benefits of cannabis in the treatment of autism.
Substantial Research Was Provided To The Review Panel
A new, thoroughly researched petition to add autism to the list of qualifying conditions was submitted by Lisa Smith, also the mother of an autistic child. On May 27th, this petition was accompanied by over 75 peer reviewed articles with over 800 pages of research on the issue of cannabis as a viable option for the treatment of autism. Personal testimony in support of the petition was provided by nineteen families, as well as physicians from MI and around the country.
"I've been at the end of my rope trying to help Noah and everything failed him. Everything except cannabis … He was biting himself, pulling his hair, he would ram his head, that's all stopped." – Lisa Smith
The testimonies from families that were submitted to the panel were compelling and heart wrenching. Lisa Smith stated that: "I've been at the end of my rope trying to help Noah and everything failed him. Everything except cannabis … He was biting himself, pulling his hair, he would ram his head, that's all stopped." This sentiment was echoed by family after family at the hearing.
According to Dr. Lester Grinspoon, 40 year Professor Emeritus at Harvard Psychiatry, "Marijuana is the drug of choice these days for symptomatic treatment of Autism. If I had an autistic child, I'd be right there with these parents figuring out his strain and dosage".
"It works!" realizes Dr. Chugani, Chief of the Pediatric Neurology department at Children's Hospital of Michigan.
The individuals who navigated the deepest into the science behind Autism's riddling labyrinth of theories are without doubt Joe Stone and Dr. Christian Bogner. They were able to provide peer reviewed evidence that cannabis not only has the potential to provide palliative relief of symptoms related to autism, but may also have the potential to target the underlying causes of autism itself.
"What we have presented to the review panel is not only demonstrating safety, but also clear benefits. I want them to feel confident about their vote. Michigan needs to defend good science and remain on the forefront of scientific research and progress. Those parents want the best for their children. They are not satisfied with what conventional therapies offer. Don't prosecute them for that choice. It is un-American!", explains Dr. Bogner.
LARA Refuses To Hold Hearing or Consider the Petition
Despite what can only be described as overwhelming evidence, LARA, the agency tasked with addressing petitions for new conditions, refused to hold a hearing or even consider the petition. This stonewall position seemingly demanded that attorneys Michael Komorn and Tim Knowlton, the Michigan Medical Marijuana Association, and Cannabis Patients United sue LARA in the Ingham County Court. It was only after nearly a year of litigation and foot dragging that LARA ceded its position. Attorney General Bill Schuette's office "defended" LARA's position by delaying for months, only yielding after the petitioner filed her brief with the court, days before oral arguments.
Unfortunately it seems the lives of children and parents hang in the balance of a possibly disinterested and dysfunctional process controlled by LARA.
"Michigan needs to defend good science and remain on the forefront of scientific research and progress." – Dr. Christian Bogner
In years past, I said people who opposed the medical use of cannabis have never experienced a friend, family member, or person who was suffering from a medical condition receive relief from it. But to oppose the treatment of autism for patients afflicted with the disease is inhumane and medically unethical. To let the status quo remain and subject parents and the physicians who treat these children with exposure to arrest and criminal charges is a deplorable policy. There is overwhelming scientific and medical evidence supporting the approval of the petition. There has now been more peer reviewed evidence provided in support of the use of cannabis as a treatment for autism than had been previously submitted for all of the other ten conditions currently on the registry.
It is important to be mindful of an often overlooked aspect of the MMMA: that its purpose is to protect the serious ill persons who have been recommended to use cannabis with a doctor's (in this case two doctors) recommendation and a bona fide relationship, from arrest and prosecution.
The Future of Medical Marijuana in Michigan
There should be no debate that those afflicted with autism are seriously ill, and the purpose of our law, and the compassion shown by Michigan voters in approval, was to protect parents, patients, and physicians. For the panel to not recommend that autism be approved as a condition of the program is to ignore their duty and responsibility.
All too often the issues regarding medical cannabis and cannabis in general are politicized. Even at times using the propagandist's favorite imagery of protecting the children. Well this issue is really about the children, and the only thing that should be considered is that there is overwhelming evidence that cannabis can provide a safe alternative to the traditional medications and treatments currently used for those afflicted with it. Meanwhile, parents and doctors live in fear of criminal liability.
Knowing the history of the administration, we remain cautiously optimistic that autism will be approved as a new condition. We hope to see Michigan become a center for advancements in research and alternative treatments for autism. Our goal is to help facilitate lawful and viable treatment options.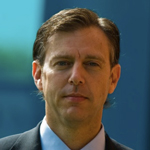 Michael Komorn
Michael Komorn is recognized as a leading expert on the Michigan Medical Marihuana Act. He is the President of the Michigan Medical Marijuana Association (MMMA), a nonprofit patient advocacy group with over 30,000 members, which …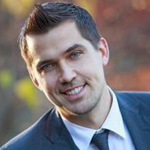 Christian Bogner, M.D
Christian Bogner, M.D is fighting to show the world the benefits of Medical Cannabis for the Autism Spectrum. He is also the author of "The Endocannabinoid System as it Relates to Autism" and Medical Jane …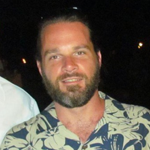 Joe Stone
Joe Stone is a Michigan medical cannabis patient, caregiver, activist, and independent researcher. Interested in maximizing the therapeutic potential of cannabinoid therapies by extrapolating strategies from the most current clinical and preclinical research. MANTIS_RECOMMEND = …