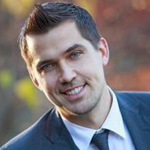 Biography
Christian Bogner, M.D is fighting to show the world the benefits of Medical Cannabis for the Autism Spectrum. He is also the author of "The Endocannabinoid System as it Relates to Autism" and Medical Jane contributor including the 3 part series published on MedicalJane.
His interest lies in strain research, specifically pioneering correct ratios for the wide spectrum of ASD.
Dr. Bogner, along with his Detroit based attorney Michael Komorn and researcher Joe Stone are fighting to add Autism as a qualifying condition for the medical Cannabis program in Michigan. The vote is July 20th. A yes vote would be the first in the country and potentially revolutionize the way we look at Autism.
His work is actively advocated by Lester Grinspoon, MD and many other experts in the field of neuropsychiatric research.
Follow him on Facebook at "Let it grow for Autism".
In The News
Michigan Medical Marijuana Review Panel Denies Overwhelming Research Proving Cannabis is a Medicine
Residents in Michigan may submit medical conditions to LARA in order for the Michigan Medical Marihuana Review Panel to review whether there is ample evidence that cannabis may have palliative relief in the treatment of that condition. It is the voter's intent to protect those with debilitating medical conditions that may receive palliative relief from cannabis. When the panel is provided sufficient evidence it is their mandate to ensure that new medical conditions be added to the list of qualifying conditions for medical cannabis. In 2012 Jenny Allen, the mother of an autistic child, petitioned LARA to …