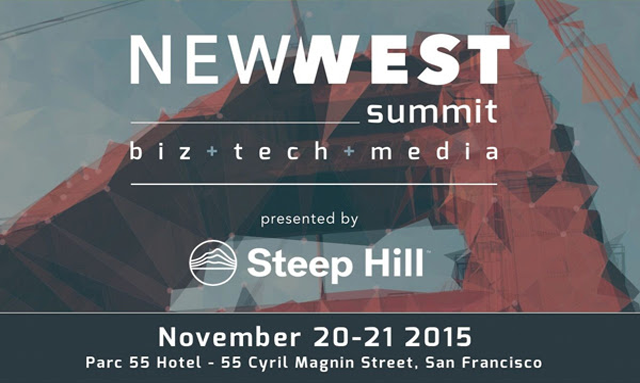 Cannabis Mixes with Tech and Media Nov. 20-21 in San Francisco
Silicon Valley's technology and venture capital firms are starting to make big bets on legal cannabis. Whether, it's Y Combinator, Tao Capital, or TechCrunch Disrupt, cannabis is a hot topic of interest. Seizing the moment, 1,000+ CEOs, VCs, founders and journalists will gather for two days, 20 panels, 60 panelists, and 36 exhibitors for the first-ever New West Summit — the cannabis industry's first conference devoted to tech, investment, and media.
Opening the Summit Friday, Nov. 20, Democratic Presidential candidate Bernie Sanders' pollster Ben Tulchin will share his forecast for cannabis legalization in 2016. The opening speech will feature detailed data on voter sentiment, campaign finances, external threats and internal divisions. The panel also features former Assistant White House Press Secretary Roger Salazar, President of Alza PR. The Summit's Finance panel track begins Friday morning with Evan Eneman of Snoop Dogg's cannabis-focused investment firm, Casa Verde, who will be joined by speakers from the Marijuana Investment Company (MJIC) as well as Poseidon Capital.
"The cannabis industry is rapidly specializing, and it's exciting to see an event come together that showcases such professionalization." – Summit co-founder Jim McAlpine
California State Board of Equalization member, Fiona Ma, will discuss the opportunity to create a California Cannabis Credit Union as part of implementing regulations in the world's oldest, largest medical cannabis economy.
Day two will be kicked off by The ArcView Group, who will be holding a 'Shark Tank' with five promising cannabis startups. At noon, the Consumer Apps paneltakes center stage with speakers from MassRoots, Smoke Reports, Eaze and HelloMD… followed by Paris Holley of the MANTIS ad network and Drake Sutton-Shearer of PROHBTD, who will be speaking on the Advertising / Branding / Marketing Trends panel at 3:45 p.m. The panel will cover the future of social, mobile, localized and targeted cannabis advertising in digital, print, outdoor, radio, and TV.
"The demand for mainstream efficiencies and proper transparency has erupted." – Technologist Paul Warshaw
The legal cannabis space has an estimated $10 billion economic impact in 2015 in the U.S. There is an immediate, unmet need for a marijuana industry conference tightly focused on the most dynamic, and disruptive segments: applications of high technology, deep capital, and professional branding and content.
Tickets to the New West Summit will sell out prior to the event, and sponsorships are nearly sold out. For those traveling to the conference, Parc 55 San Francisco is centrally located in Union Square with easy access to/from public transportation for those who are coming in from out of town.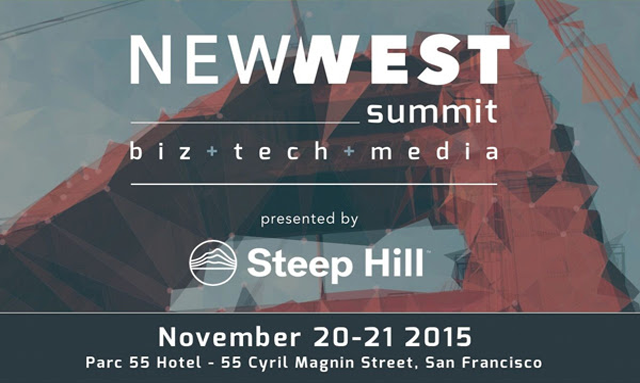 New West Summit
The New West Summit is the first conference to focus exclusively on disruptive developments in technology, investment, and media within the cannabis space. MANTIS_RECOMMEND = { property: '53422cdc8e92f89afbf09d5f', render: 'mantis__recommended__wordpress' }; var z …