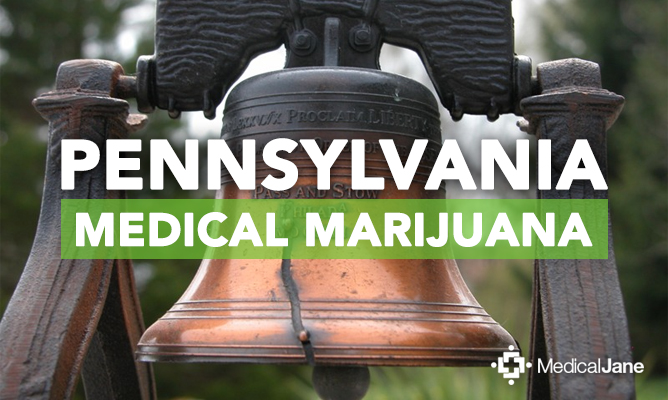 Pennsylvania Passes Bill To Become the 24th Medical Marijuana State
The Pennsylvania House of Representatives passed legislation on Wednesday allowing the use of medical marijuana in the Commonwealth. A similar bill was originated and initially approved with slightly different language in the Pennsylvania Senate last May.
Passage of the bill did not come without a fight. Opponents tried to introduce amendments that would have voided it, but none were successful. After two hard-fought days on the floor, the bill ultimately passed by a margin of 149-43. The speeches in support of the bill ranged from detailed to emotional.
"[There is] no metric to measure the smile on a child's face when they can go a day without a seizure," said Rep. Brian K. Sims (D-Philadelphia), speaking of the many patients who stand to benefit from legalized medical cannabis. The bill passed with bipartisan support, with Republicans also voicing their approval. One of the bill's Senate sponsors, Sen. Mike Folmer (R-Lebanon), made clear that his chamber would work to pass the final measure as quickly as possible.
"We are not going to be hee-hawing around," he said. "We want to get it to the governor's desk ASAP."
"I think of those who are illegally healing every day. Wondering if they will get arrested or incarcerated helping themselves or a loved one trying to get medical marijuana," said Rep. Mike Regan (R-Delaware). "We have a moral obligation to do what's right here."
"[There is] no metric to measure the smile on a child's face when they can go a day without a seizure." – Rep. Brian K. Sims (D-Philadelphia).
The Senate must now approve the revised bill before it goes to Governor Tom Wolf (D), who has promised to sign it as soon as it lands on his desk. The measure is expected to pass and its ultimate passage would make Pennsylvania the 24th state (including Washington, D.C. in the count) to allow for the use of medical cannabis in some fashion.
Governor Wolf has been a vocal supporter of medical cannabis in Pennsylvania. He has spoken publicly of his hope that the legislature would pass the measure and spoke on Tuesday with individuals and families who had gathered at the capitol to support medical cannabis.
"You have all shown by the way you've done this that our Democratic system can actually work," he said. "You have done a phenomenal job of making a really important case to people in this building, including me, that this was an important issue. This didn't happen by accident."
With the new bill, comes new [questionable] rules/regulations, which has many in the Commonwealth scratching their head in confusion. In fact, many cannabis proponents are worried the language in the bill is far too restrictive and sets the wrong tone for legalization across other states. For starters, the new legislation does not allow for smokable forms of cannabis nor the production or sale of infused edibles, which seems like a compromise to get the law enacted sooner than later. The bill does, however, allow for medical marijuana patients to consume and purchase medicinal cannabis in pill, liquid, tincture and/or oil forms.
Not only does the new bill limit the ways a person can use the medicinal herb, but it also outlines a limited number of ailments requiring an official diagnosis that would allow patients access to medical cannabis and its derivatives. Acceptable conditions include cancer, HIV/AIDS, amyotrophic lateral sclerosis, Parkinson's disease, multiple sclerosis, intractable spasticity caused by nerve damage, epilepsy, inflammatory bowel disease (IBD), neuropathies, Huntington's disease, Crohn's disease, PTSD, intractable seizures, glaucoma, sickle cell anemia, chronic pain, and autism. It also listed those who are "terminally ill" as eligible for medical cannabis use.
Lobbying and personal stories of many Pennsylvania parents of children with a severe form of epilepsy unable to be effectively controlled with available medication, and who experience damaging side effects from the powerful and highly toxic pharmaceutical drugs, were a driving force in getting legislators to act. Veterans suffering from PTSD and chronic pain were also highly influential, as were arguments that medical marijuana can provide a safer alternative to opioid painkillers linked to a rash of addiction and overdoses. It's not perfect by any means, but it's a start. Sick patients and their loved ones will finally be able to access medicine that actually works for them without worrying about getting thrown behind prison bars for using a more effective treatment.