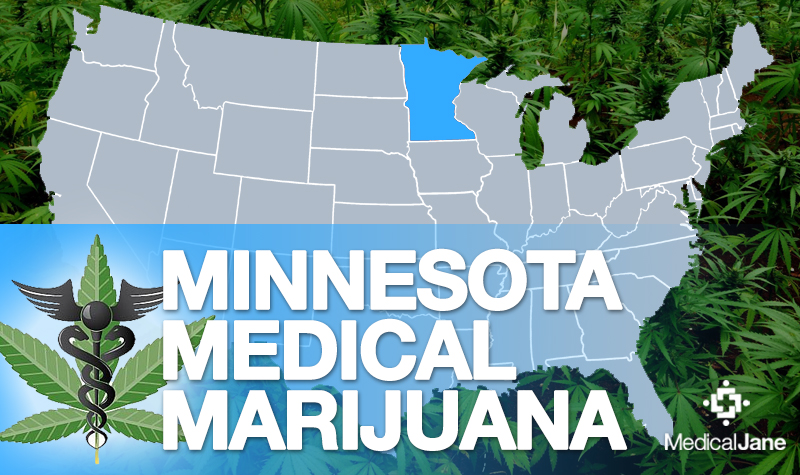 PTSD Added as Qualifying Condition for Minnesota Medical Marijuana Program
Minnesota will soon allow those suffering from post-traumatic stress disorder (PTSD) access to medical marijuana under the state's medical cannabis program.
Petitioners in Minnesota pushed a total of nine new health conditions for consideration this year including PTSD, schizophrenia, acquired absence of limb (phantom limb syndrome), arthritis, autism, depression, diabetes, Ehlers Danlos Syndrome and insomnia.
Dr. Ed Ehlinger, the Minnesota Commissioner of Health, made the announcement on Thursday.
"This decision was made after careful deliberation of available evidence, consultation with experts in the field and public input," Commissioner Ehlinger said in a statement.
"While the process of reviewing these potential additions was difficult due to the relative lack of published scientific evidence, PTSD presented the strongest case for potential benefits. PTSD also has few effective treatment alternatives available for some patients with the condition."
Patients suffering from PTSD can now receive a certification from their physician to use medical marijuana legally in the state of Minnesota. In doing so, new patients will be eligible to sign up for a medical marijuana card starting August 1, 2017.
Dr. Ehlinger also announced that the medical marijuana program will be expanded to allow the use of topical formulations, including patches, lotions, creams, gels and ointments — a big win for patients in the state. Evidence suggests topicals could offer a safe, effective and low-risk method for providing medical cannabis in accurate dosages to qualified patients.
Minnesota's medical marijuana program, considered to be one of the most limited in the country, is just two years old. However, in just two years, the state's MMJ program has already seen some vast improvements since being passed by lawmakers in 2014. For instance, last year intractable pain was added to the list of qualifying conditions, which also includes cancer, glaucoma, HIV/AIDS, Tourette syndrome, amyotrophic lateral sclerosis (ALS / Lou Gehrig's disease), seizures (including epilepsy), severe and persistent muscle spasms (including multiple sclerosis), inflammatory bowel disease (including Crohn's disease), and any other terminal illness where a patient has a probable life expectancy of less than one year.
More information for Minnesota residents considering medical marijuana for treating PTSD can be found on the Department of Health's website.