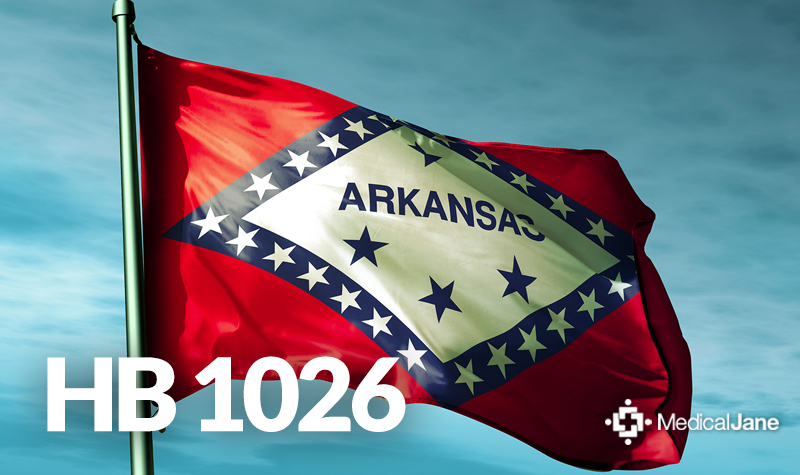 Arkansas Lawmakers Pass Bill to Delay New Medical Marijuana Law
Implementation of a new law to legalize medical marijuana in Arkansas is likely to face delays, as an emergency measure to change key dates in the voter-approved measure is quickly moving through the state legislature.
Issue 6, the Arkansas Medical Marijuana Amendment, was approved by voters on November 8, garnering more than 53 percent of the vote. The measure became effective the following day.
As approved by voters, Issue 6 granted state regulators 120 days to develop rules and regulations for the medical marijuana program, but a fast moving bill seeks to increase that window to 180 days.
Lawmakers say the reason for the delay is to provide adequate time for public feedback and to better align the implementation of the amendment, which includes the creation of the Arkansas Medical Marijuana Commission, with the state's fiscal calendar which begins July 1.
The bill, House Bill 1026, would also delay the deadline for the Arkansas Medical Marijuana Commission to begin accepting applications for dispensary and cultivation licenses from June 1 to July 1.
HB 1026 has already been approved by the House, passing on a voice vote Tuesday, without any lawmakers voting against it. The bill has been sent to the Senate, where it picked up a co-sponsor before being assigned to the Senate Committee on Public Health, Welfare, and Labor.
The committee returned the bill to the Senate with a do-pass recommendation on Wednesday, setting up a vote by the full Senate. The Senate voted 27-0, with one abstention, to approve the bill Thursday morning.
The bill has been returned to the House for concurrence, having been amended in the Senate to add a co-sponsor there. This is merely a formality, as once the House approves the amendment the bill will be sent to Republican Governor Asa Hutchinson for final approval.