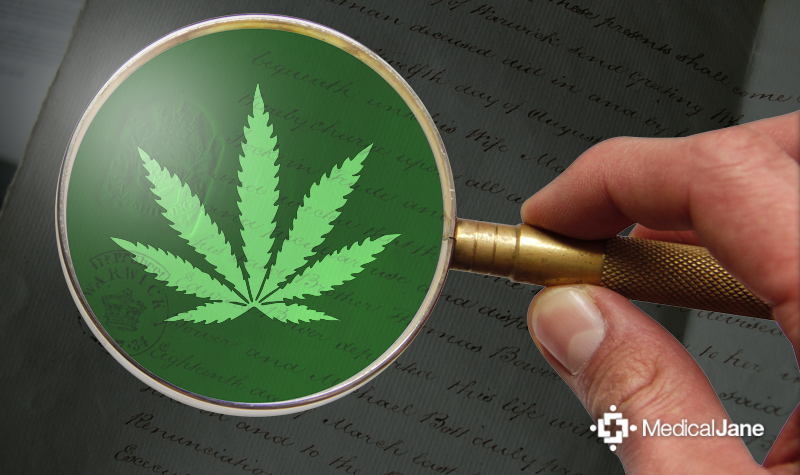 Top 6 Marijuana Bills to Follow
Lawmakers have been busy introducing a variety of marijuana bills since the election. While there is no guarantee that any of these bills will actually become laws, a perusal of the bills introduced offers useful insight into how the decisions made regarding cannabis might affect our lives more immediately than the slow churn of Washington, D.C.
In the current political climate, it is more important than ever to spend some time getting familiar with these bills. Please click on the links below to get more information about each proposed bill. We strongly encourage you to get in touch with your elected representatives to express your views and opinions.
Here are the six (6) cannabis-related bills that are worth following closely:
H.R. 975 – Respect State Marijuana Laws Act of 2017
The Rohrabacher-Farr amendment has been law since 2014 and prohibits the Department of Justice from using funds to prosecute individuals who are acting in compliance with a State's laws. Unfortunately, it was passed and signed into law as part of an omnibus spending package, and to remain legally binding it must be included in the end-of-year spending package for FY2017. The spending restriction is temporary and Congress must act to keep it in place.
California Congressman Dana Rohrabacher has sponsored H.R.975 to limit federal power on marijuana. Rohrabacher is a Republican and professed Trump-guy, but feels the government has become too involved in States' rights and asset seizures, and believes this is the best way to proceed.
The Rohrabacher-Farr provision comes up for renewal on April 28, and rather than trying to convince the new administration to renew, he says he hopes this paves the way for them to leave it up to the States. If passed by Congress, it will then move to the Senate, and hopefully on to the President's desk for signature to become law.
H.R. 1227 – Ending Federal Marijuana Prohibition Act of 2017
Virginia Congressman Tom Garrett introduced legislation aimed at federally decriminalizing marijuana. H.R. 1227 asks that marijuana be removed from the federal controlled substances list, in essence putting it in the same arena as alcohol and tobacco.
"Virginia is more than capable of handling its own marijuana policy, as are states such as Colorado or California." – Congressman Garrett
Garrett claims "this step allows states to determine appropriate medicinal use and allows for industrial hemp growth…something that is long overdue. Virginia is more than capable of handling its own marijuana policy, as are states such as Colorado or California."
H.R. 331 – States' Medical Marijuana Property Rights Protection Act
Sponsored by California Rep Barbara Lee, H.R.331 seeks an amendment to the Controlled Substances Act (CSA) so as to prevent civil asset forfeiture for property owners due to medical marijuana-related conduct that is authorized by State law.
H.R. 714 – Legitimate Use of Medicinal Marihuana Act (LUMMA)
Virginia Rep H Morgan Griffith introduced H.R. 714 to provide for the legitimate use of medicinal marijuana in accordance with the laws of the various States by moving marijuana from Schedule I to Schedule II of the Controlled Substances Act.
The bill also includes a provision that, in a State in which marijuana may be prescribed by a physician for medical use under applicable State law, no provision of the Controlled Substances Act (CSA) or the Federal Food, Drug, and Cosmetics Act shall interfere with such State laws. (This provision is also included in H.R. 715.)
At present, no U.S. healthcare professional can legally prescribe cannabis. Several states have laws on the books that were passed many, many years ago in expectation that federal law would change; but until then, doctors even in these states are legally prohibited from prescribing it. Doing so, would expose medical practitioners to prosecution and loss of his/her license.
H.R. 715 – Compassionate Access Act
Also sponsored by Griffith is H.R. 715. This bill asks for "the rescheduling of marihuana (to any schedule other than I), the medicinal use of marihuana in accordance with State law and the exclusion of cannabidiol from the definition of marihuana, and for other purposes," and that cannabidiol (CBD), derived from the plant or synthetically formulated and containing not greater than 0.3 percent THC on a dry weight basis, be excluded from the definition of "marihuana."
The bill also calls for control over access to research into the potential medicinal uses of cannabis be turned over to an agency of the executive branch that is not focused on researching for the addictive properties of substances, and empower the new agency to ensure adequate supply of the plant is available for research. It further asks that research performed in a scientifically sound manner, and in accordance with the laws in a State where marijuana or CBD is legal for medical purposes, but does not use marijuana from federally approved sources, may be considered for purposes of rescheduling.
California AB 1578
California lawmakers quickly got to work and proposed AB 1758, aiming to have California declared as a "sanctuary state" from federal enforcement. If passed and signed into law, state or local agencies would be prevented from taking enforcement action without a court order signed by a judge, including using agency resources to assist a federal agency to "investigate, detain, detect, report, or arrest a person for commercial or noncommercial marijuana or medical cannabis activity that is authorized by law in the State of California and from transferring an individual to federal law enforcement authorities for purposes of marijuana enforcement."
AB 1758 is pending referral and may be heard in committee on March 21.
30+ bills have been introduced in California since voters approved Proposition 64 in November. Most of these have been submitted to help clean-up the administration and the complex and inconsistencies that exist between the medical and recreational systems.
Support for marijuana legalization is at an all-time high
Cannabis has long-established medical uses as an effective treatment for ailments that include HIV/AIDS, inflammatory and auto-immune diseases, gastro-intestinal disorders, PTSD, chronic pain, and many others.
According to a Qunnipiac poll released February 23, 2017, U.S. voters say, 59 – 36 percent, that marijuana should be legal in the U.S.; and voters support, by a whopping 96 – 6 percent, legalizing cannabis for medical purposes if prescribed by a doctor; and an overwhelming 71 -23 percent believe the government should not enforce federal laws against marijuana in states that have legalized it.
Twenty-eight (28) states, the District of Columbia, Puerto Rico, and Guam, either through ballot measure or legislative action, have approved the use of medical marijuana when recommended by a physician. An additional seventeen (17) states have approved use of low THC, high CBD products for medical reasons in some situations.