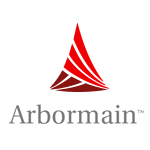 About this Organization
Arbormain is a company based in the State of Washington. It is a subsidiary of Privateer Holdings that was created to act as a "start-up accelerator" for the cannabis industry, according to CEO Brendan Kennedy. It was founded in 2013.
Arbormain leases large, I-502 compliant facilities with industrial infrastructure to support cannabis cultivation, testing and processing. They plan to open as many as five facilities throughout Washington State.
Associates
Brendan Kennedy
CEO
Brendan Kennedy is Co-Founder and CEO of Privateer Holdings, Inc. In turn, he is the Chief Executive Officer of their subsidiary companies – Leafly and Arbormain. Before co-founding Privateer Holdings with Michael Blue, Kennedy received his MBA from Yale School of Management. He went on to found and manage Mindability, Inc – a 30-employee software company focused on customer experience management. Furthermore, Kennedy became the Chief Operations Officer for SVB Analytics in 2006. While there, he was tasked with issuing valuation assessments for private companies. He managed a team of 45 people in the US and 75 people in India.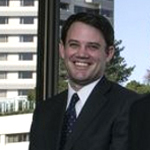 Michael Blue
CFO
Michael Blue is Co-Founder of Privateer Holdings, Inc. In turn, he serves as the private equity's Chief Financial Officer. He holds the same position for Privateer's subsidiary company, Leafly, as well. Blue Received his MBA from Yale School of Business in 2005 and became Vice President of de Visscher & Company – a private equity, investment banking, and consulting firm based in Connecticut. While there, he was tasked with the conducting valuation assessments of private and publicly traded companies alike. In 2006, Blue joined Herrington, Inc. and headed a great deal of business ventures for the venture capital and development …
Similar Companies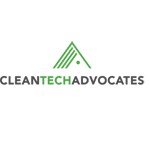 Clean Tech Advocates
Sacramento, California
We provide governmental advocacy, counsel, and advice for our clients at all levels of California state government, starting at the Governor's Office, Legislature and Administrative Agencies. Patrick Leathers, Senior Counsel …

California Medical Marijuana Info
MMJ consultants that developed a comprehensive guidebook for creating a medical marijuana dispensary or delivery service, collectively growing , and operating legally in the current environment. We strive to provide easy to follow, accurate info and current news for MJ entrepreneurs.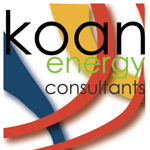 Koan Energy Consultants
Holly Hill, Florida
Koan Energy Consultants is the first energy consultant devoted to leveraging a network of energy management, engineering and facility management expertise to the legalized cannabis marketplace. Our team works with cannabis professionals who own, manage and /or lease existing buildings (EB) and new building construction (NB) for cultivation, and develop optimization strategies to control costs of electric (peak demand strategies) and natural gas consumption with rate tariff analysis, "on-site" renewable energy solutions and energy efficient technologies.