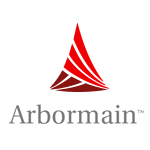 About this Organization
Arbormain is a company based in the State of Washington. It is a subsidiary of Privateer Holdings that was created to act as a "start-up accelerator" for the cannabis industry, according to CEO Brendan Kennedy. It was founded in 2013.
Arbormain leases large, I-502 compliant facilities with industrial infrastructure to support cannabis cultivation, testing and processing. They plan to open as many as five facilities throughout Washington State.
Associates
Brendan Kennedy
CEO
Brendan Kennedy is Co-Founder and CEO of Privateer Holdings, Inc. In turn, he is the Chief Executive Officer of their subsidiary companies – Leafly and Arbormain. Before co-founding Privateer Holdings with Michael Blue, Kennedy received his MBA from Yale School of Management. He went on to found and manage Mindability, Inc – a 30-employee software company focused on customer experience management. Furthermore, Kennedy became the Chief Operations Officer for SVB Analytics in 2006. While there, he was tasked with issuing valuation assessments for private companies. He managed a team of 45 people in the US and 75 people in India.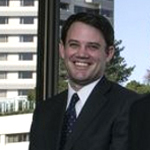 Michael Blue
CFO
Michael Blue is Co-Founder of Privateer Holdings, Inc. In turn, he serves as the private equity's Chief Financial Officer. He holds the same position for Privateer's subsidiary company, Leafly, as well. Blue Received his MBA from Yale School of Business in 2005 and became Vice President of de Visscher & Company – a private equity, investment banking, and consulting firm based in Connecticut. While there, he was tasked with the conducting valuation assessments of private and publicly traded companies alike. In 2006, Blue joined Herrington, Inc. and headed a great deal of business ventures for the venture capital and development …
Similar Companies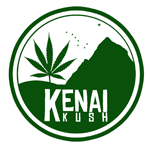 Kenai Kush Company
Kenai, Alaska
DME Ventures LLC dba "Kenai Kush Company" is a State of Alaska Limited Liability Corporation founded to create and deliver solutions for the Cannabis Industry. Formed as a consultation and management firm to pursue business opportunities in the legal cannabis sector in Alaska, California, Oregon and emerging markets across the United States. Collectively, the Management Team of DME Ventures LLC dba "Kenai Kush Company" brings a strong background in cultivation, finance, law, construction, real estate development, entrepreneurial accomplishment and knowledge to the legal cannabis industry. Kenai Kush Company is a cannabis consultation and management company with years of experience …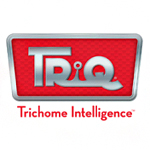 TriQ Systems
Ukiah, California
Based in northern California, TriQ Systems offers whole system solutions for the cannabis supply chain. They boast 60 years of combined experience in the cannabis experience and offer their clients a number of services including consulting, equipment, and software. Partnering with companies like Apeks Supercritical and Canntrol, TriQ offers an assortment of equipment to help cannabis farmers in every area from cultivation to extraction. Further, they integrate their TriQsoft software into a lot of the equipment available through their network. The company was founded in 2012.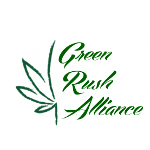 Green Rush Alliance, LLC
Green Rush is an alliance of companies that lead their fields providing support, products, and services to the recreational and medical marijuana producers, distributors, and manufacturers. The Alliance Members offer industry changing technology, products and services not currently found elsewhere in the industry and all are dedicated to the promotion of safe, efficient, compliant production, manufacture and distribution of legal, recreational, and medical marijuana. Green Rush provides industry changing products and services that include licensing and compliance consulting, dispensary, grow operations and manufactured infused product operations consulting and construction, industry leading security and surveillance systems, state of the art lighting …