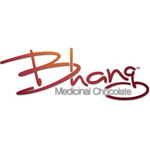 About this Organization
Founded in 2010, Bhang Chocolate produces and distributes a number of infused chocolates. In addition to their medicated chocolate bars, they make chocolates from non-THC hemp. These are then distributed in mainstream locations in hopes of informing the general public about cannabis and its benefits.
Bhang is best known for their variety of chocolate bars. With that said, they also sell truffles, chocolate covered almonds, drink mixes and more.
To help grow the company, Bhang received $39 million dollars in funding from Mentor Capital in early 2014.
Similar Companies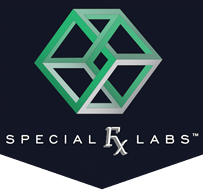 Special FX Labs
Since 2008, Special FX Labs has been setting the gold standard in cannabinoid innovations. Each of their products are precisely metered and dosed in accordance with the Lab's dosage and potency standards. Special FX began extracting cannabis using Supercritical CO2 extraction methods using all different parts of the plant for a full spectrum of natural cannabinoids in every batch. Their products are developed and made in a professional laboratory by trained lab professionals.
CannaBliss
CannaBliss is an MMJ Edibles company based out of the Central Valley, CA. Our goal is to provide alternative forms of medication. From the classic Canna-Brownies to treats like Canna-Almond Rocha and Canna-Jerky. With a constantly "evolving" menu and the promise of DELICIOUS, high quality edibles at a home made price; you are SURE to be satisfied. Give us a call for menu and availability in your part of CA.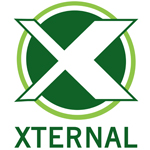 Making You Better Brands
Making You Better Brands, the makers of Nternal and Xternal, is a company that focuses its products on acidic cannabinoids (mostly CBDa). Making You Better Brands is especially fond of Tetrahydrocannabinolic Acid (THCa) and Cannabidiolic Acid (CBDa). Like all cannabinoids that exist in the living cannabis plant, THCa is non-psychoactive, though it still stimulates the appetite like THC. Our proprietary blend of cannabinoids is especially formulated to be a powerful penetrating anti-inflammatory and pain reducer, and we have infused this blend into a variety of delivery methods to suit each patient's unique needs. Used by top conditioned MMA fighters and …