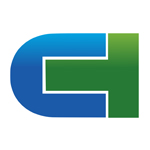 About this Organization
Cadtechs is a civil engineering software products Training and Consulting services company.
As a Cadtechs client, you can expect to always receive only the best Autodesk® Product Solutions available. We focus strongly on cutting, even bleeding edge technologies and procedures, such as Online Live and On-demand Training, giving you the most training options to meet your ever growing Autodesk Product Services needs! We support every part of your IT system, from installations, to inhouse support staff.
We support Autodesk® Civil products
These include: AutoCAD®, AutoCAD LT®, AutoCAD Map 3D®, & AutoCAD Civil 3D®.
​Growing facility design (indoor, outdoor, greenhouse, mixed-use)
​Home based grow-room design.
Associates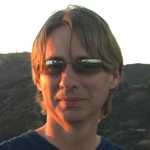 Christian Barrett
Owner
I have a very diverse background, mostly in the design, construction and the cannabis industries. I started my first business cutting lawns in my neighborhood in 1983. This is around the same time I started my first cannabis plants. I have had multiple businesses since that time. I'm am currently looking for connections with investors, and more specifically investors in the cannabis sector. If you are an investor working in this space, feel free to connect or contact me. If you are accredited or live in California, I'm very eager to have you as my connection.
Similar Companies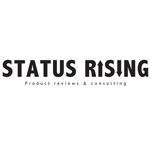 Status Rising
Status Rising's mission is to provide you with resources to start a safe, compliant and professional closed loop extraction lab. For anyone starting extracting, we want to help you find the safest equipment, show you the safest ways to operate your new equipment and teach you the safest, most appropriate ways to purge and finish your product.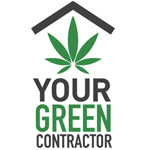 Your Green Contractor
Englewood, Colorado
Your Green Contractor is a wholly owned subsidiary of Mendel and Company Construction which was started in 1997 by Nathan Mendel. At the start of legalization for medical marijuana in Colorado, we were soon being contacted by many entrepreneurs to help with the building process of growing facilities and dispensaries throughout the Denver metro Area, leading to the birth of Your Green Contractor. Building a growing facility requires a unique set of skills. The cannabis contractor must be able to work with the many variables including the complicated and detailed electrical needs, water/drainage issues, fire sprinklers, proper security issues and …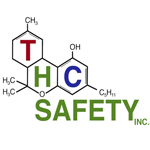 THC Safety, Inc.
THC Safety's mission is to provide real, actionable advice on setting up cannabis cultivation, concentration production facilities, marijuana infused products, and laboratories while assisting our clients to stay in continuous compliance with regulations and good practices for a nationwide clientele. We have the education, experience, and credentials to help you meet and keep state and national requirements. We have a team composed of architects, engineers and industrial hygienists to get the job done, or we will work with your team. We answer your tough design, licensing safety and engineering questions in a clear manner. Whether we work with your staff …