About this Organization
We are a team of designers and engineers that pays little regard to orthodoxy, as well as arbitrarily prescribed design limits. Our signature product, the Hydrology9, was created by bringing three important aspects of our culture together – our knowledge from outside the orthodox limits of the (Vaping) industry, drive to innovate, and an obsessive focus on aesthetic design.
Although the vaporizer market has improved greatly since its advent, we figured that we can help push the limits. Most notably, no vaporizers boasted a completely integrated portable liquid filtration system. Those on the market at the time only offered this feature as an add-on. Consequently, we decided to meet with our team of engineers and create our own dry herb vaporizer. In doing so we aimed to integrate all these features seamlessly, while maintaining a reasonable retail price.
With the Hydrology9, we at Cloudious9 decided to be the change we wanted to see. More forward-thinking designs can truly revitalize the vaporizer industry, and we intend to work closely with our consumer base to improve and expand on our vision.
Similar Companies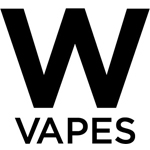 W Vapes
Los Angeles, California
Sophisticated, streamlined, exclusive designs. Organic Supercritical CO2 extracted oil. Our proprietary terpene-separation process creates true premium cannabis oil. Amazing flavor, laboratory-tested for purity & potency. Our Aim: Improving every aspect of the vaping experience, re-engineering vaporizing technology with patent-pending innovations and proprietary modifications. The Shape of Vape is Changing.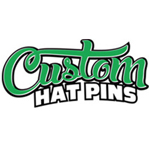 Custom Hat Pins
Riverside, California
Custom Hat Pins are a classic way to tastefully display your custom design or logo. Due to their high-perceived value, custom hat pins are often retained and worn for long periods of time. Our experience with die struck soft enamel hat pins will give you confidence that you will receive a quality product with lasting value. Please feel free to contact us with all of your custom hat pin needs.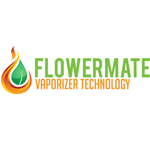 Flowermate
Flowermate is a brand under SMISS group. Flowermate brand is creating dry herb(marijuana), wax, oil extracts(CBD, THC) products-combustion and non-combustion systems-using tested system that drives the maximum from the herbs(marijuana), while not compromising on product safety. Flowermate have launched the V5.0, V5.0S, V5.0 Pro, mini V5.0S in the market.