About this Organization
We are a team of designers and engineers that pays little regard to orthodoxy, as well as arbitrarily prescribed design limits. Our signature product, the Hydrology9, was created by bringing three important aspects of our culture together – our knowledge from outside the orthodox limits of the (Vaping) industry, drive to innovate, and an obsessive focus on aesthetic design.
Although the vaporizer market has improved greatly since its advent, we figured that we can help push the limits. Most notably, no vaporizers boasted a completely integrated portable liquid filtration system. Those on the market at the time only offered this feature as an add-on. Consequently, we decided to meet with our team of engineers and create our own dry herb vaporizer. In doing so we aimed to integrate all these features seamlessly, while maintaining a reasonable retail price.
With the Hydrology9, we at Cloudious9 decided to be the change we wanted to see. More forward-thinking designs can truly revitalize the vaporizer industry, and we intend to work closely with our consumer base to improve and expand on our vision.
Similar Companies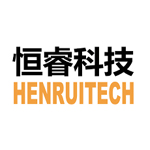 Henruitech
Shenzhen, China
Henrui Technology Co., Ltd. is a company with a factory in researching, developing, manufacturing and electronic cigarettes and vaporizers. We have our own R&D team which has undertaken the new design research project. The experienced team works with the top cigarettes of the industry to create the most needed products. All our items is OEM service available according to customers' demands. Nowadays, we are one of the leading vaporizer brand in China producing and exporting, which business covering in US, UK, CA, all products have undergone strict quality testing; Every process is strictly carried out according to standard working procedures.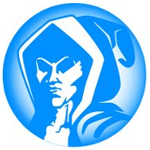 Fresh Headies
Vancouver, Canada
Fresh Headies is a Canadadian product manufacturer that specializes in equipment to aid in the extraction of essential oils. The company was founded by Bubble Man in 1999. The Fresh Headies product line includes the Bubble Now washing machine, the Tumble now dry sift extractor, and more. With that said, they are best known for creating the Bubble Bags, which introduced full melt hash to the masses. Fresh Headies' Bubble Bags gained notoriety shortly after their release in 1999, largely due to Bubble Man's hash pictures on Overgrow.com and other online forums.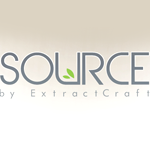 ExtractCraft
Longmont, Colorado
ExtractCraft is an essential oil extractor . kitchen appliance with bluetooth connected app control. The SOURCE by ExtractCraft is alcohol/ethanol based and will be available mid 2015. Patent Pending.