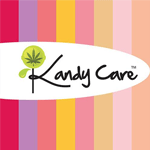 About this Organization
Kandy Care is a non-profit award winning cannabis confectionary company located in the San Francisco Bay area. Established in 2010. Kandy Care manufactures hard candies, lollipops, cotton candy and carmel chews, Products are strain specific, solvent free and regularly tested by CW Analytical Labs for quality, consistancy and patient safety.
Similar Companies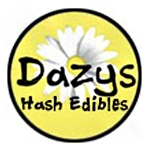 Dazy's Edibles
Dazy's Edibles is based in Denver. Founded in 2010, they offer a wide range of edibles, including gummies, hard candies, sugar free hard candies, chocolates, and hash capsules. For quality assurance purposes, all of Dazy's Edibles are tested by CannLabs.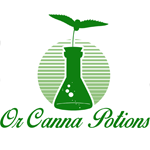 Or Canna Potions
Portland, Oregon
Or Canna Potions provides a line of Cannabis Infused Topical treatment. Always Organic and GMO free. We only use the highest quality ingredients in all our products. All of our Products, Suggested and Effective Uses but not limited to: Skin issues, Headaches/Migraines, Warts, Sore Muscles, Arthritis, Pain, Acne, Blisters, Dry Skin, Swelling, Rheumatism, Scabs, Boils, Moles, Melanoma, Rash, Sports injuries, Leg Cramps, Eczema , Back ache, Sore Feet, Dry Lips, Cold sores, Warts ,Chapped skin, Chapped Lips, Athletes Foot, Jock itch, Dry Scap, Itchy scalp, Psoriasis, Scab Scalp, Eczema, shaving and daily wellness. Our Organic Soaps Can be used for …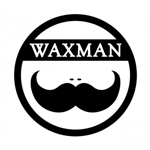 Waxman Concentrates
We provide the highest quality of wax concentrates. The 1st to come out with flavored wax and we continue to come out with more and more GREAT flavors.