About this Organization
Mentor Capital, Inc. (MNTR) is a fully reporting public company that makes acquisitions in the medical marijuana and cannabis sector. Mentor provides liquidity and acts as a public market incubator for established private cannabis companies that are looking to go public and will assist with this process at cost. Mentor expects to invest $21M in cash into its portfolio companies.
Mentor was formed in Silicon Valley in 1985 by current CEO, Chet Billingsley. The company completed dozens of early private acquisitions and went public in 1996.
Associates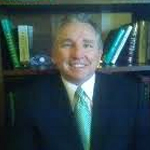 Chester Billingsley
Founder / CEO
Chester Billingsley is the founder/CEO of Mentor Capital, LLC., a fund that oversees a $140 million dollar account that makes strategic investments in businesses within the medical marijuana industry.
Similar Companies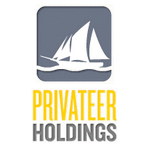 Privateer Holdings Inc.
Seattle, Washington
Founded in 2011, Privateer claims to be the first private equity firm that only invests in cannabis-related companies. Because cannabis cultivation and distribution is federally illegal, their true focus is on ancillary businesses – companies that don't "touch the leaf." Privateer Holdings is led by Brendan Kennedy (CEO), Michael Blue (CFO), and Christian Groh (COO). They initially set a goal to raise $7 million dollars of funding, which they announced was met July 2013. Privateer acquired Leafly in 2012 and launched Arbormain, a Washington-based "start-up accelerator," the following year.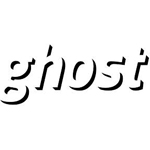 Ghost Group
Newport Beach, California
The Ghost Group is an operating/venture capital firm centered in the cannabis industry. The Newport Beach company was founded in 2012 by Justin Hartfield and Doug Francis, and claims to take a hands on approach to venture capitalism. According to their investment strategy, the Ghost Group devises a clear vision and concise plan for their portfolio companies. Borrowing from tech culture, they have a 8,000 square foot office facility to house select startups. The Ghost Group Portfolio includes Weedmaps, Marijuana.com, MMJ Menu, and more.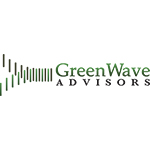 GreenWave Advisors, LLC
Comprehensive research and financial analysis of the emerging legalized marijuana industry. OUR MISSION: To help investors understand the complexities in the burgeoning legalized marijuana industry by providing bottom up fundamental analysis throughout the marijuana ecosystem. OUR RESEARCH: Detailed, comprehensive and transparent – We provide investors with comprehensive fundamental analysis that is supplemented with a significant level of detail to support our forecasts. OUR SERVICES: In addition to our comprehensive research reports, we provide due diligence expertise and other services customized to fit your investment needs.