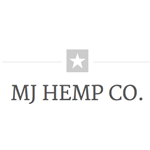 About this Organization
The MJ HEMP CO. doesn't advocate the recreational use of marijuana, alcohol, or tobacco. We do, however, believe they should all be legal. Marijuana for recreational use should be legalized, regulated, and taxed. Medical marijuana has untapped potential to help so many people, and in some cases it may be the only option. Hemp has almost unlimited uses including energy, paper, clothing, rope, building materials, and even food.
The MJ HEMP CO. hopes to move the conversation forward to improve the understanding and lessen the ignorance associated with these plants. The legalization effort is a campaign, and as with any campaign it is important to be inclusive. Promoting the message in a positive way that breaks away from stereotypes is critical to success at the polls. We love it when we are asked about our logos because it presents an opportunity to educate someone on why legalization, while not perfect, is better than prohibition. After reviewing the facts, a reasonable person comes to only one conclusion – LEGALIZE, REGULATE, AND TAX marijuana and hemp, just as we do with tobacco and alcohol.
Similar Companies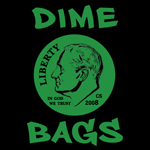 Dime Bags
Humboldt County, California
Dime Bags was started by two friends with the idea to bring the consumer a better bag. They were sick of poor quality bags, and took action to create something of better quality. All Dime Bags storage options are made from a blend of organic hemp and polyester. They provide consumers with smell-proof, spill-proof bags with a hidden stash pocket.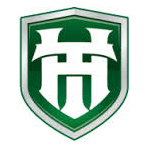 Todd Holland Custom Promotions
Todd Holland Custom Promotions is a Florida-based company that was founded in 2011. They provide businesses with a wide range of promotion options targeted to the cannabis industry. Specifically, they perform custom printing on a variety of products, including lighters, ash trays, rolling paper booklets, rolling trays, and grinders.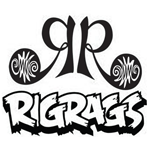 Rig Rags
Los Angeles, California
Founded in 2012, Rig Rags is a California-based company makes cotton rags for people to wipe their dab tools clean after taking a dab of concentrate. Rig Rags have become a staple in the concentrate community and their collaborative projects with other companies are one of the most commonly used promotional items that you'll find.