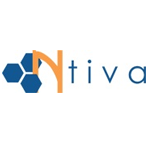 About this Organization
Ntiva is an IT solution and technology service company who has designed and developed technology requirements for hundreds of companies across many industries, anything from basic helpdesk support to complex technology development for long term planning. Ntiva has offices in Washington DC, Beverly Hills, Colorado Springs, and Reston VA. With over 115 industry awards and certifications and over 2800 successful complete projects since 2004, Ntiva's customized, flexible and affordable IT services help businesses build highly efficient IT infrastructure that is critical for maximizing long term growth and minimizing costs.
The company's full services include IT support (managed services, outsourced personal, proactive maintenance, remote monitoring, backup & disaster recovery, cabling and infrastructure), strategic consulting (discovery and analysis, CIO services, telecommunication services, cyber security), cloud services (data center colocation, website hosting, cloud computing, Microsoft Office 365, Google Apps, file sharing, cloud security), lifecycle management (procurement and acquisition, mobile device management, e-cycling), email services (email security, email archiving and compliance, outbound email filtering, email encryption, email continuity, email marketing), and web development services (web design and programming, custom applications, templates), all tailored to individual organization's technology needs.
Similar Companies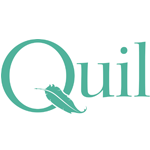 Quil
San Francisco, California
Quil is a commitment to the local and national cannabis community – a commitment to quality, to service and to the health and wellbeing of cannabis patients everywhere. We believe in combining technology and science with compassionate care to lead the way toward into a nation of responsible consumers of properly regulated medical cannabis industry. We carefully select partners who share our commitment to safe products, sustainable practices and organic processes. They must share our belief that rigorous lab testing standards are imperative to ensuring the quality and safety of the medicine we provide. The result is an expertly curated …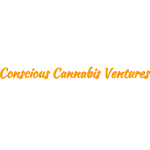 Conscious Cannabis Ventures
Conscious Cannabis Ventures is a consumer-focused, data-driven, politically-engaged management company focused on the future of Cannabis in Northern California.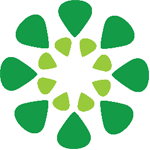 E-valve Technologies
New York, New York
E-Valve Technologies is the premier partner for your business IT needs. We offer Managed IT Services, IT Consulting, Data Recovery, Cloud Services, Virtualization, Proactive Maintenance, Mobile Device Management, and other IT Solutions. Servicing New York (NY) and New Jersey (NJ), we build relationships while solving IT & computer challenges for small to medium businesses in our local area. We are certified IT experts and provide service above and beyond expectation. With an obsession for providing the best service possible, it is no wonder that E-Valve is fast becoming the best in the metropolitan area. When customers call for technical support, …