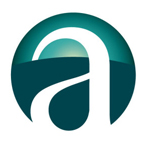 About this Event
The ArcView Group is a California-based network of accredited investors. Each member has pledged to invest a minimum of $50,000 in the legal cannabis market.
The group holds investor meetings every few months, at which canna-businesses are afforded an opportunity to pitch investors for start-up funding. In addition to the company pitches, ArcView consists of numerous networking opportunities from all aspects of the legal cannabis industry.
The next ArcView Investor Network meeting will take place Jan. 23 in Las Vegas, NV.
You can learn more about the event at their website: http://arcviewgroup.com/.