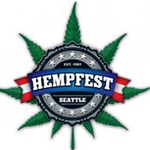 About this Event
Founded in 1991, Seattle Hempfest is the world's largest event advocating cannabis law reform, in a unique "protestival" environment. The annual event is held every August in Myrtle Edwards Park on the Seattle waterfront.
Seattle Hempfest covers 1.5 miles of beautiful waterfront park, in the heart of downtown Seattle. It serves to educate the public on the myriad of potential benefits offered by the cannabis plant, including the medicinal, industrial, agricultural, economic, environmental, and other benefits and applications.
In particular, Seattle Hempfest seeks to advance the cause of cannabis policy reform through education, while advancing the public image of the cannabis advocate or enthusiast through example.
The 2014 Seattle Hempfest will be held August 15-17. Admission to the event is free.
You can learn more about the event at their website: http://www.hempfest.org/.