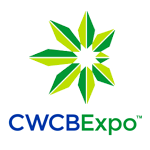 About this Event
The Cannabis World Congress & Business Expo (CWCBExpo) is a premier business to business event for the cannabis industry.
Exhibitors and sponsors bring cutting-edge solutions to owners and managers of businesses and healthcare professionals in this fast-growing industry, and a wealth of opportunity and knowledge to those looking to enter the market with potential partners and investors. The Annual Cannabis World Congress & Business Expositions feature the latest technologies, solutions and resources for your cannabis-related company.
The comprehensive educational program includes:
SEPTEMBER 7: ADD-ON WORKSHOPS
Cannabis Investment Workshop (by Marijuana Investor Summit; MJIC)
This workshop focuses on how to operate, own and/or invest in the current largest market BEFORE adult use is approved under the current Medical Marijuana Regulation and Safety Act (MMRSA) as well as a preview of Adult Use Marijuana Act (AUMA) which is on the ballot in 2016.
Open or Purchase a Cannabis Business (by Clover Leaf University)
This full day certification workshop is everything "A to Z" for budding entrepreneurs to enter on the ground floor of this booming industry – given by top business executives.
SEPTEMBER 8 & 9: OVER 60 CONFERENCE SESSIONS INCLUDING:
KIND + Microsoft
Edibles and Infusions
Racial and Gender Diversity in the Los Angeles Cannabis Industry
Keep Your Career, Change Your Industry
Indoor, Outdoor, or Greenhouse? Choosing the Right Cultivation Method for You
The Opportunity of Diversity in the Cannabis Industry for Women and Women of Color
Woof Woof: Cannabis and Pets
Understanding Industry Fundamentals
Cannabis and Pediatrics
How to Build a World Class Brand
THOUGHT LEADERSHIP PANELS
Thursday, September 8: "CTE, Concussion & CBD"
Continuing a two-year leadership in advancing research and education on CTE, Concussion, and CBD, professional athletes and medical experts will candidly discuss how cannabidiol (CBD) has helped in their recoveries and how it could help prevent damage. Pro athletes on the panel include Jake Plummer, Lorenzo Neal, Nate Jackson, and Riley Cote.
Friday, September 9: "Failure is Not An Option"
Policy experts and industry leaders gather for a discussion on the forthcoming Prop 64 (AUMA) initiative on the California ballot in November. With legalization of adult recreational use of marijuana in California, the statewide industry and the legalization movement as a whole will change dramatically. Panelists from Drug Policy Alliance, NORML, ACLU-CA, and others will speak to this tide of change that will begin in California and spread across the country.
NEW PANEL ADDED: Addressing the Nation's Prescription Opioid Addiction Epidemic with Cannabis (Marijuana and Hemp Cannabinoids)
Hear from David Tonkin, MD, one of the nation's premier pain management specialists address questions on how to alleviate prescription opioid addiction with cannabis. Dr. Tonkin will be joined on this important topic with Josh Kinney, 2006 MLB World Series Champion, and Marvin Washington, 11 year NFL Veteran and Super Bowl star, advocates of cannabis-based pain management and prevention.
DYNAMIC EXHIBIT FLOOR, SEPTEMBER 8-9
The CWCBExpo Exhibit floor showcases the entire spectrum of cannabis innovations with companies offering the latest products and services for the cannabis industry including grow lights, greenhouses, extractors, seed to sale infrastructure support, CBD oils, hemp products, edibles, lab testing, legal and financial services, vapes, money management, packaging, security, and much more.
SEPTEMBER 10: POST SHOW ADD-ON WORKSHOP & CAREER FAIR
Grow a Bright Future (by Cannabis Career Institute, CCI)
This workshop will include information on how to be a compliant dispensary, delivery service, grow or edibles operations, understanding the applicable laws, medical usage of cannabis, bud tending and strain selection, and the art of making concentrates and cooking with cannabis.
Cannabis Career Fair (by Vangst Talent Network)
Sometimes the grass is greener on the other side so plant your roots in the fastest growing industry in the country. More than 20 cannabis companies recruiting positions from entry level to executive in all different areas. Whether you already have a job in the industry and are looking to make a switch, or you are interested in finding a first time cannabis job, this fair is for you!
You can learn more about the event at their website: http://www.cwcbexpo.com.
Event Hours
WED SEP 7

11:00 AM

- 6:00 PM

THU SEP 8

9:00 AM - 6:00 PM

FRI SEP 9

9:00 AM -

5:00 PM
In The News
CWCBExpo to Host Educational & Business-Building Event in Los Angeles Sep. 7-9
Sponsored by CWCBExpo All eyes are on California with the impending passage of Prop 64 (AUMA) in November. The legalization of adult recreational use of marijuana in California would make this state the largest cannabis market in the US. There is no better place to learn how to be part of this incredible sea of change than at the Cannabis World Congress & Business Exposition. Taking place September 7-9, 2016 at the Los Angeles Convention Center, CWCBExpo LA provides end-to-end information and resources for those just entering the business or for established businesses …