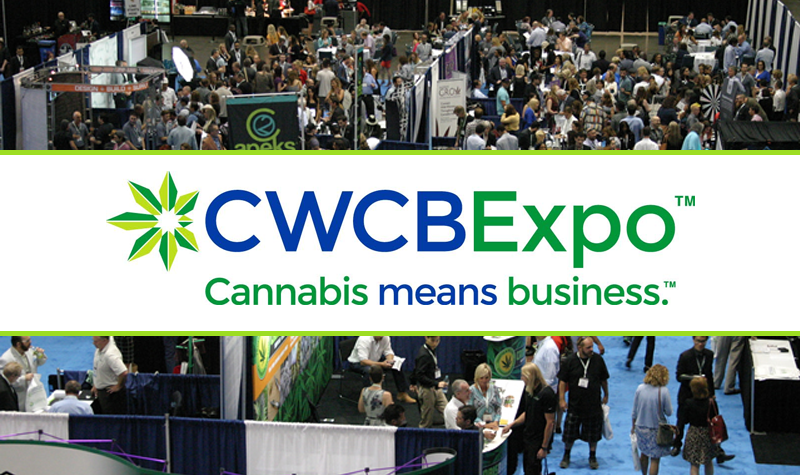 CWCBExpo to Host Educational & Business-Building Event in Los Angeles Sep. 7-9
All eyes are on California with the impending passage of Prop 64 (AUMA) in November. The legalization of adult recreational use of marijuana in California would make this state the largest cannabis market in the US.
There is no better place to learn how to be part of this incredible sea of change than at the Cannabis World Congress & Business Exposition. Taking place September 7-9, 2016 at the Los Angeles Convention Center, CWCBExpo LA provides end-to-end information and resources for those just entering the business or for established businesses looking to advance to the next level.
"This is it, if you want to be part of the cannabis industry that is at the tipping point of explosive growth, CWCBExpo LA in September is the one event not to be missed," said Christine Ianuzzi, Show Director and Managing Partner, CWCBExpo.
With more than 100 vetted business experts and cannabis authorities speaking on 60+ sessions and hundreds of exhibits, the CWCBExpo LA trade show and conference covers everything from Cannabis 101 to the Science & Technology of Cannabinoids and Cultivation.
Highlights of CWCBExpo LA include:
Failure is Not an Option – high profile panel discussion on California's Adult Use of Marijuana Act (AUMA) initiative up for vote in November. Experts from the Drug Policy Alliance, NORML, the ACLU CA, and others will discuss how AUMA's passage will create new opportunities in the California cannabis market and country at large.
CTE, Concussion, and CBD – continuing CWCBExpo's two-year leadership position in advancing research and education on CTE, Concussion, and CBD, professional athletes and medical experts will candidly discuss how cannabidiol (CBD) has helped in their recoveries and how it could help prevent damage. NFL pro-athletes Jake Plummer, Lorenzo Neal, Nate Jackson and NHL player Riley Cote will participate, as well as Dr. Marcel Bonn-Miller from the University of Pennsylvania.
"Addressing the Nation's Prescription Opioid Addiction Epidemic with Cannabis," panel with David Tonkin, MD, one of the nation's premier pain management specialists , Josh Kinney, 2006 MLB World Series Champion, and Marvin Washington, 11 year NFL Veteran and Super Bowl star.
Add-On Workshops – provide in-depth information and training on Investing in Cannabis; Cannabis Business Basic Certification; and Grow a Bright Future.
On-Point Educational Sessions for Healthcare Professionals and Dispensaries – Medical Cannabis for Pediatrics; International Opportunities for Medical Marijuana; Can CBD Relieve PTSD?; Endocannabinoid System & Cannabinoid Therapeutics and Edibles & Infusions are part of the 60+ topics being presented.
Exhibit Floor Showcasing the Entire Spectrum of Cannabis Innovations – companies and brands from all over the world showcasing the latest products and services for the cannabis industry, including grow lights, greenhouses, extractors, seed to sale infrastructure support, CBD oils, hemp products, edibles, lab testing, legal and financial services, vapes, money management, security, and much more.
After Expo Networking Event – attendees can relax and enjoy an open air terrace while mingling and discussing the discoveries and lessons learned at CWCBExpo LA.
Career Fair powered by Vangst Talent – on September 10 (after CWCBExpo closes) this career fair will afford people with the raw talent, drive, and passion for the industry the opportunity to learn about even more opportunities.
Mark your calendars for September 7-9, 2016 to attend CWCBExpo LA. You will be hard-pressed to find a better opportunity to get into or expand a cannabis business anywhere in the world then at CWCBExpo LA.
Register today at www.cwcbexpo.com and save 30%; Use promo code: MEDJANE30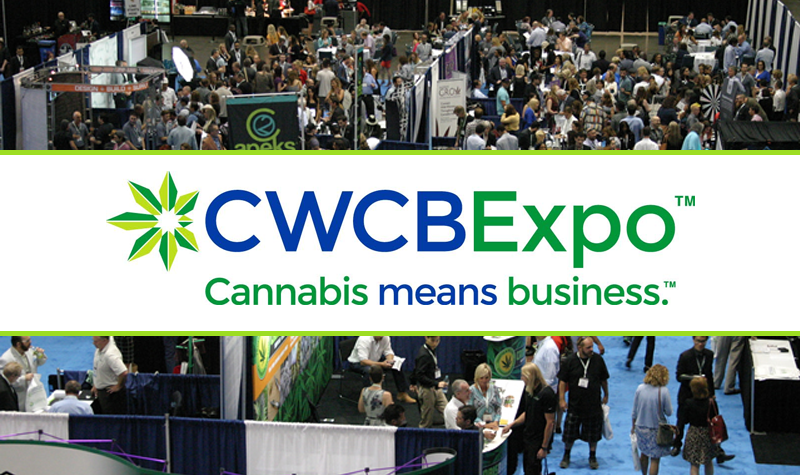 2016 Cannabis World Congress & Business Exposition – LA
The Cannabis World Congress & Business Expo (CWCBExpo) is a premier business to business event for the cannabis industry.Exhibitors and sponsors bring cutting-edge solutions to owners and managers of businesses and healthcare …