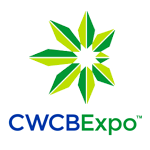 About this Event
The 3rd Annual Cannabis World Congress and Business Expo will be held in New York City, New York at the Jacob K. Javits Convention Center on June 15 – 17, 2016.
The Cannabis World Congress and Business Expo is the leading forum for doing business in one of the fastest growing industries in the United States. If you're employed in the cannabis industry, a current business owner, interested in starting a cannabis business, provide private equity & investment resources, or provide professional or business services, this is an event you can't afford to miss.
You can learn more about the event at their website: http://www.cwcbexpo.com/new-york-expo/.
Ticket Prices
Event Hours
WED JUN 15

8:00 AM

- 6:00 PM

THU JUN 16

8:00 AM - 6:00 PM

FRI JUN 17

8:00 AM -

5:00 PM
In The News
An Educational Forum & Innovations Marketplace for MMJ is Coming to New York
Sponsored by the CWCBExpo The East Coast is the next frontier in the development and growth of the medical and legalized cannabis industry. The Cannabis World Congress & Business Exposition (CWCBExpo), held June 15-17 at the Javits Center in New York, is an event designed to promote entrepreneurial, educational and expansion opportunities. "CWCBExpo will help healthcare professionals and business owners navigate these new waters." All under one roof, in the financial and media capital of the world, attendees will gain unprecedented knowledge, essential tools and establish solid business contacts to grow their existing business …