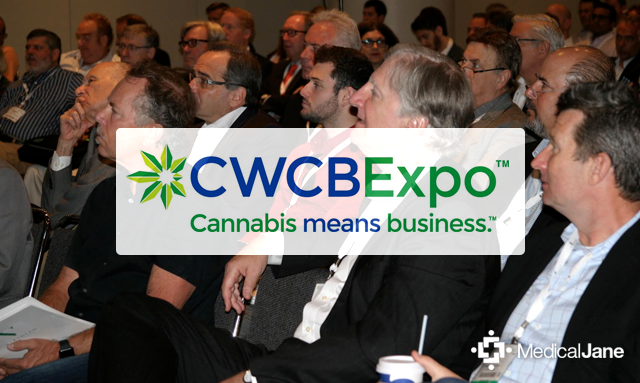 An Educational Forum & Innovations Marketplace for MMJ is Coming to New York
The East Coast is the next frontier in the development and growth of the medical and legalized cannabis industry. The Cannabis World Congress & Business Exposition (CWCBExpo), held June 15-17 at the Javits Center in New York, is an event designed to promote entrepreneurial, educational and expansion opportunities.
"CWCBExpo will help healthcare professionals and business owners navigate these new waters."
All under one roof, in the financial and media capital of the world, attendees will gain unprecedented knowledge, essential tools and establish solid business contacts to grow their existing business or enter this nascent, untapped market.
"CWCBExpo NY is more important than ever for people to learn and see everything in the cannabis industry. It is a dynamic, exciting time on the East Coast, with the newly opened NY dispensaries, the recent legalization in Pennsylvania and upcoming law changes in nearby states. CWCBExpo will help healthcare professionals and business owners navigate these new waters," said Christine Ianuzzi, Managing Partner & Show Director of the CWCBExpo.
Not to be missed highlights of CWCBExpo NY include:
Critical information for Healthcare Professionals and Dispensaries
Learn how to get a license to prescribe MMJ in NY and surrounding states and a legal primer that will provide guidance and assurance for healthcare professionals.
"The New York Medical Marijuana Program Experience" panel, moderated by Troy Kaplan, joined by the Director of the NYS Department of Health Bureau of Narcotic Enforcement and top executives from NYS medical marijuana dispensaries: Etain, Vireo Health, PharmaCann, and Columbia Care.
Top Keynote Speakers and Thought Leadership Panels
Keith Stroup – Founder of NORML, will deliver a powerful session, "Why We're Finally Winning after All These Years"
NFL and NHL All-star players discussing CTE, Concussions and CBD, moderated by keynote speaker Leonard Marshall (Super Bowl Champion, entrepreneur, Brain Unity Trust Founder) and players from the Chicago Bears, Philadelphia Flyers and Denver Broncos.
"Industrial Hemp: Made in America," moderated by Geoff Whaling, President of the PA Industrial Hemp Council joined by participants: Tim Gordon, Operations Chief, CBDRx; Eric Steenstra, Executive Director, Hemp Industries Association; Mike Bowman, Chairman of the Board, National Hemp Association; Joel Stanley, CEO, Stanley Brothers and CW Botanicals; Jonathan Miller, President of Kentucky Industrial Hemp
Educational Program On How To Succeed In This Dynamic Industry
In-depth workshops on "Cannabis Growth Capital Conference," geared for investors and late-stage entrepreneurs that connect participants with executive management, founders, and owner/operators within the cannabis industry. "Opening or Purchasing a Cannabis Business," a 6-hour certification course and must attend for anyone getting started in the cannabis industry. "Grow A Bright Future with a Green Collar Career: Don't Miss the Green Rush," a daylong seminar on the essentials of creating and running a cannabis business.
Over 70 curated conference sessions, featuring the best minds in the business, covering 5 educational tracks – Creating Your Business, Running Your Business, High Finance, Opportunities and Sector Trends
Exhibit Floor that Embraces All Things Cannabis
Companies and brands from all over showcasing the latest products and services for the cannabis industry, including grow lights, greenhouses, extractors, seed to sale infrastructure support, CBD oils, edibles, lab testing, legal and financial services, vapes, money management and much, much more.
Hemp Industrial Pavilion on the show floor with a display of the BMWi series vehicles sponsored by the PA Hemp Industry Council.
Spotlight Area and Launch Pad with targeted exposure for new products, ideas and services beyond the exhibit booth.
Pre-show registration / ticket pricing starts at $125 for exhibits only and it costs $295 for the full conference registration.
Use Promo Code: MedJane25 to receive 25% off the registration fees.
Click here to learn more.