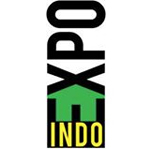 About this Event
The Indo Expo Show is a full-spectrum event, with exhibitors featuring: Cultivation, New Technologies, Smoke, Lifestyle, Education, Industrial Hemp, and Industry Services. Hundreds of brands and product lines will be showcased representing industry related apparel, jewelry, smoke accessories, equipment, supplies and tools for harvesting and processing, lighting, nutrients, and more. Companies and services such as colleges, security firms, real estate firms, evaluation and consulting services, as well as the non-profit and educational sector will be represented.
The Indo Expo Trade Show looks to assist in building relationships between growers, manufacturers, wholesalers, retailers, and the public. This show will provide a safe business environment as well as a forum for constructing business relationships and exchanging ideas and information. In addition, the Indo Expo will support the growth of the industry both locally and nationally by bringing together industry professionals from around the country. Whether you're visiting with us to promote and sell a product line(s), purchase items for your store(s), or attend the Sunday public day/ job fair, we have something for everyone; enjoy the many product demonstrations, educational seminars, networking opportunities, classes, and workshops. Visit with us and connect, learn and share.
You can learn more about the event at their website: http://www.indoexpoco.com.
Event Hours
SAT JUL 11

10:00 AM

- 5:00 PM

SUN JUL 12

10:00 AM -

4:00 PM
In The News
Denver: Indo Expo Trade Show, "Green is the New Gold"
People with new and innovative business ideas are quickly joining the marijuana movement, making legal cannabis the nation's fastest growing industry. If you have been following the cannabis industry intently, chances are fairly good that have noticed more and more canna-business events sprouting up on a daily basis, all over the country. It's almost impossible to keep track of them all, let alone figure out which ones are worth your time and energy as a cannabis start-up. One of these events, the Indo Expo, is looking to expand on its previous …
Introducing The Indo Expo Show. Networking. Connecting. Supporting.
The Indo Expo Show is a full-spectrum event held in Denver, Colorado, with exhibitors featuring products and services in the following categories: Cultivation, New Technologies, Smoke, Lifestyle, Education, Industrial Hemp, and Industry Services. Admission Is Free For Qualified Retailers, Buyers & Trade Professionals Hundreds of brands and product lines will be showcased representing industry related apparel, jewelry, smoke accessories, equipment, supplies and tools for harvesting and processing, lighting, nutrients, and more. Companies and services such as colleges, security firms, real estate firms, evaluation and consulting services, as well as the non-profit and educational sector will be represented. This two day …