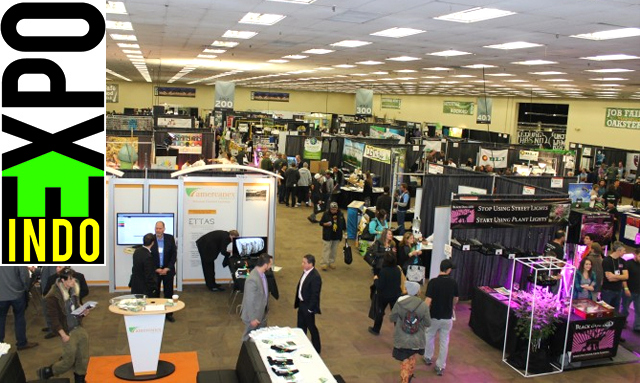 Denver: Indo Expo Trade Show, "Green is the New Gold"
People with new and innovative business ideas are quickly joining the marijuana movement, making legal cannabis the nation's fastest growing industry. If you have been following the cannabis industry intently, chances are fairly good that have noticed more and more canna-business events sprouting up on a daily basis, all over the country. It's almost impossible to keep track of them all, let alone figure out which ones are worth your time and energy as a cannabis start-up.
One of these events, the Indo Expo, is looking to expand on its previous event and continue to build its reputation as one of the industry leading conferences. They plan on doing this by offering a full spectrum of daily seminars that encompasses nearly every cannabis-related topic, including discussions around green house growing, tax issues, business building, cooking with cannabis, trimming and processing, bud-tending, advanced horticulture, and more.
"Providing a professional and safe platform to comfortably pursue business within the wholesale and retail market and assisting in building these relationships is the goal of the Indo Expo," states Executive Director, Stephanie Swimmer.
To make their dream a reality, the Indo Expo has partnered with NORML, the National Cannabis Chamber of Commerce (NCCC), THC Hemp Connoisseur, Amercanex, Westword, The Denver Mart and many other industry leaders for their upcoming trade show and conference which will be taking place July 11 – 12 in Denver, Colorado.
According to Stephanie Swimmer, one of the show's Executive Directors, the Indo Expo is the place to be if you are looking to network and make connections that could lead to business opportunities in the space. She goes on to say, "We will continue to bring market and business leaders together, under one roof, for this bi-annual, full-spectrum event. The expo is filled with professionals and entrepreneurs from around the world who are looking to support the continued growth and development of the cannabis industry."
Hundreds of exhibitors representing all areas of the cannabis industry, as well as ancillary businesses, will be in attendance. Industry related apparel, jewelry, accessories, equipment, supplies and tools for harvesting and processing, lighting, and nutrients are just a few of the product lines that will be showcased during the two-day event.
Attendees can look forward to the show's highlights including: workshops, classes, consultations, certification courses, "Swag Bags", networking events, and even live demonstrations from some of the industry's most recognizable names. For instance, the former Hightime's editor, Kyle Kushman, will be hosting a "How To Grow Like a Pro" demonstration for all aspiring horticulturalists.
The Indo Expo is offering tickets to their two-day conference for just $99 per person for the first 50 seats and $149 after, which is significantly cheaper than most other industry events who are gauging attendees for more than $600 for similar networking opportunities. Just looking to jump into the cannabis industry for the very first time? You may want to consider strolling over to the public job fair Sunday, July 12th, which was put together to support the local community, as well as assist in connecting people and building careers.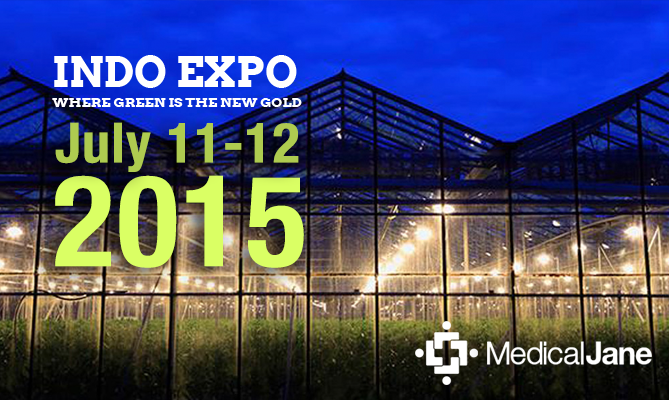 The Indo Expo Trade Show
The Indo Expo Show is a full-spectrum event, with exhibitors featuring: Cultivation, New Technologies, Smoke, Lifestyle, Education, Industrial Hemp, and Industry Services. Hundreds of brands and product lines will be showcased representing industry related apparel, …