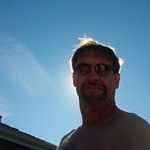 Biography
I am a 29 year career based activist, advocate, consultant, grower, breeder, educator, historian, researcher, product researcher, development engineer, manufacturer's representative, photographer, writer advertising representative and expert in the field of cannabis and cannabusiness. Just to mention a few ! I am a legal medical patient under WA RCW 69.51 and CA CC 11362.5 as a dual resident. There is not much I have not done in the field of cannabis over 29 years, it has been a journey that has shown many places, faces and mental spaces. As I have said there is not to much I have not done and there is always more I am willing to do. I never get tired of being active in this wonderful new emerging industry. I am always open to providing my assistance and expertise for new projects, products, business ideas, events and political campaigns what ever it is I am always willing to listen and learn.
Companies
Green Rush Alliance, LLC
Associate Representative
Green Rush is an alliance of companies that lead their fields providing support, products, and services to the recreational and medical marijuana producers, distributors, and manufacturers. The Alliance Members offer industry changing technology, products and services not currently found elsewhere in the industry and all are dedicated to the promotion of safe, efficient, compliant production, manufacture and distribution of legal, recreational, and medical marijuana. Green Rush provides industry changing products and services that include licensing and compliance consulting, dispensary, grow operations and manufactured infused product operations consulting and construction, industry leading security and surveillance systems, state of the art lighting …
Area 51 Genetics
Associate
Founded in 2012, Area 51 Genetics is a breeder's consortium that works with a variety of strains. They also conduct extractions on their freshly-grown material, and were one of 30 companies to compete in the inaugural Secret Cup Beast Coast regional.